Last week was National Stationery Week here in UK. Serendipitously, a whole heap of fab stationery treats came my way. What extraordinary timing!


From a long time reader in Japan I received a generous handful of gorgeous Masté Washi Tape. I am a bit of a washi tape fiend and put the tapes to use in decorating items, journals, notebooks, parcels and letters. Masté tapes are made in Japan by Marks Inc.

Not all decorative paper tapes are true 'washi' tapes. You see, the 'wa' in washi, means Japan so it has to have been made from Japanese paper to qualify. You can read more about that in a previous post HERE.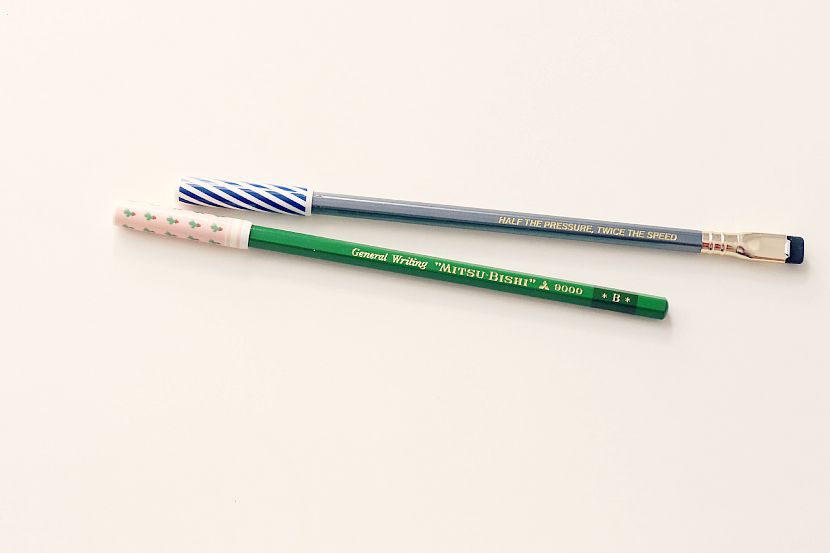 Broken pencil points are an irksome and sad thing for me so I finally got myself some pencil caps to protect my sharp points! These are made in Korea by Iconic Design and I got them from UK-based shop Sticker Stack who also stock a mass of funky fun diary stickers.

Pilot Japan's range of writing/drawing implements is mind-blowing! Though more and more items are finding their way to these shores, there are still so many products that have not made the journey or remain a bit of a joke when compared to their cost in Japan. Apart from having an penchant in perpetuity for fountain pens, I also love fibre tips and Pilot Petit 2 are so cute. Little mini pens that are refillable (by special diddy cartridges) and come in many different luminous colours. Not to easy to find in UK (though Cult Pens do have them), I was delighted to receive these from another reader in Japan. Note! If you are a Pilot Sign fan – you would like these too.


Also from Japan last week came this splendid writing set. I like writing letters, I like the whole ritual that goes with it. This accordion style pad is set out Japanese style and made with fine washi paper. In fact, Haibara (the maker) has been making washi for around 200 years and recently won the GOOD DESIGN AWARD with this product! The paper is perforated at each fold so it allows for long letters or short notes. The bird motif is one that we have previously spoken about in more detail on the blog SEE HERE

I also was blown away with the kindness of a reader and Stranger London customer from Germany who sent me this beautiful Kaweco Sport pen. How she knew that I had been secretly coveting it, remains a magical mystery. Also included in the parcel was a squeezy-type converter which means I can make use of all my little bottles of ink.
Being the recipient of so many thoughtful and kind things at this moment in time has really lifted my spirits. Mainly because of the thought and effort behind everything. I have no idea what I have done to deserve such goodness but I remain deeply and eternally grateful!



Love Stationery? We've got more posts and pictures for you HERE