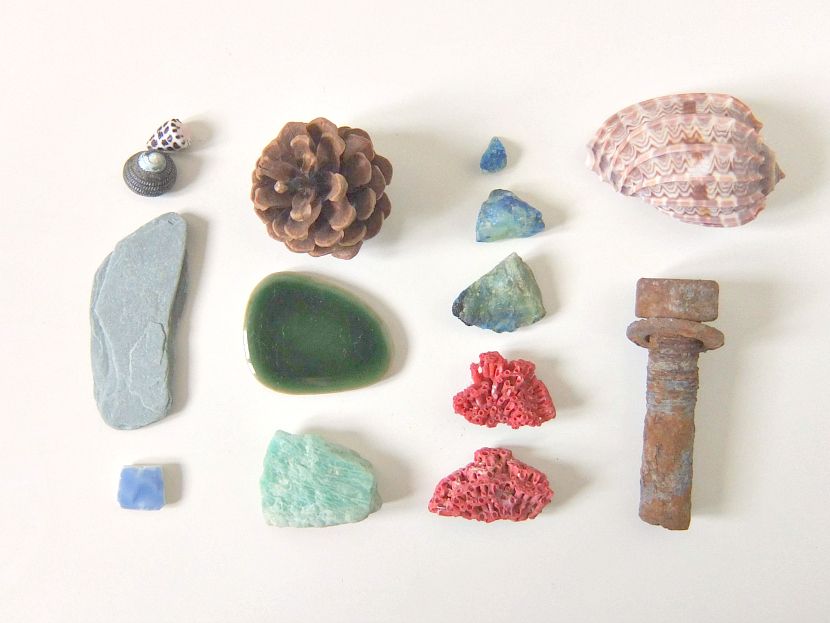 In a small bowl that sits quietly on a shelf in our home, rests little things that we have picked off the ground and brought home with us over the years:


A large shell and sections of red coral that Hiro found in Zanzibar in 2006.
A rusty screw that I picked up on a diamond mine in South Africa.
Chunks of lapis and amazonite that I took from my father's garden.
A pine cone found near Eastbourne.
A sloping tile that we found amid abandoned bathhouses in Japan.
A piece of pretty blue pottery found by lake Biwa in Japan
A slither of stone found in Brighton
2 tiny striking shells that a friend brought back from New Zealand.