I like things that age well. I like the feeling and idea of things growing old with me. I dislike having things that I don't mind breaking or loosing. I like connecting to an object of everyday use.

After 9 years of service from a mid-range leather wallet (from Fossil), I spent months looking for a new wallet. A friend of mine in Japan recommended Whitehouse Cox and when I started looking into them, I was instantly intrigued. I then spent another few weeks deliberating over which model to go for. Eventually my mind was decided upon the 2 fold coin wallet in natural vintage oak bark tanned bridle leather.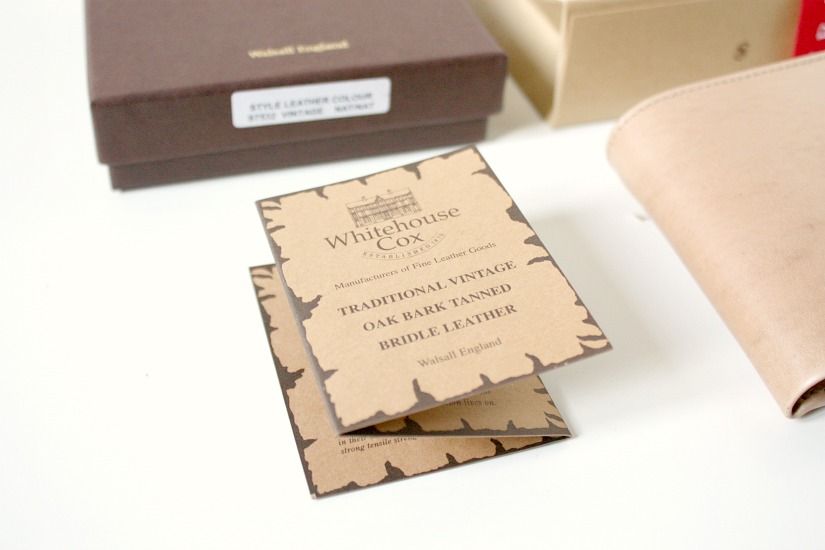 After contacting Whitehouse Cox directly, I discovered that this particular model is only available in Japan at the moment.

I was pleasantly surprised to receive an email from Stephen Cox himself who was very helpful and contacted their distributer in Japan and helped me arrange the purchase and delivery back to the UK.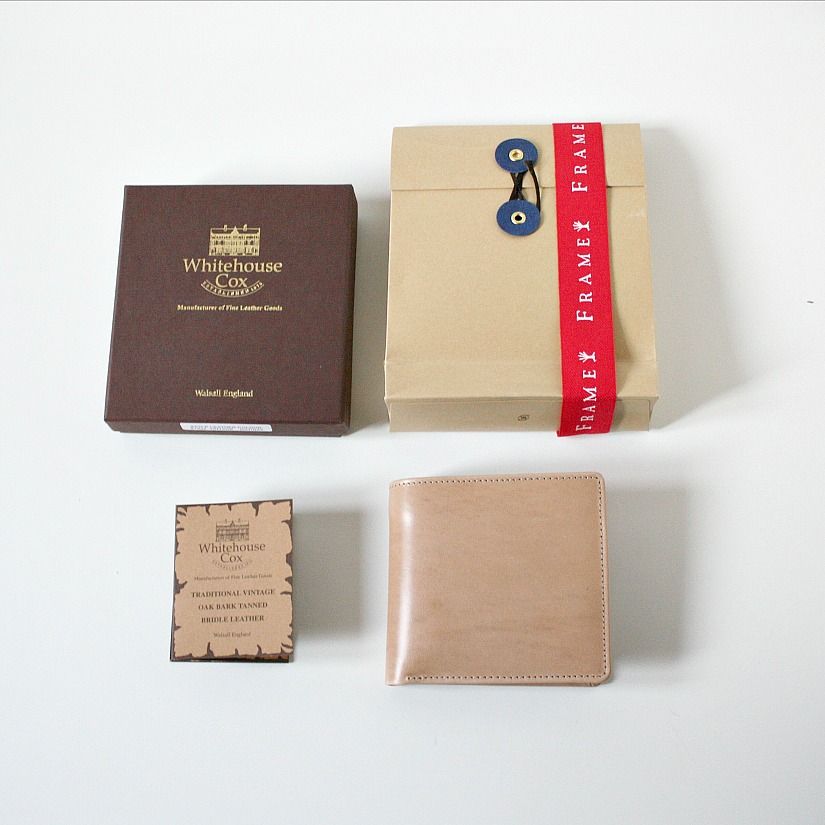 It is curious that an item made in England has to be reimported back to England. Nevertheless, I received a very high level of personalised customer service from Stephen Cox and the distributers in Japan.

Although Whitehouse Cox's items are all made in a factory in Aldridge near Birmingham by 55 workers, the leather for this wallet came from a specialist tannery in Devon. J&FJ Baker is the only remaining traditional oak bark tannery in Britain. The tanning process is very long and slow, taking about a year to reach the right tannage. The advantage of this method is that it creates a strong, durable and beautiful leather. The rawhide is British and comes in from slaughterhouses in Devon and other parts of the West country.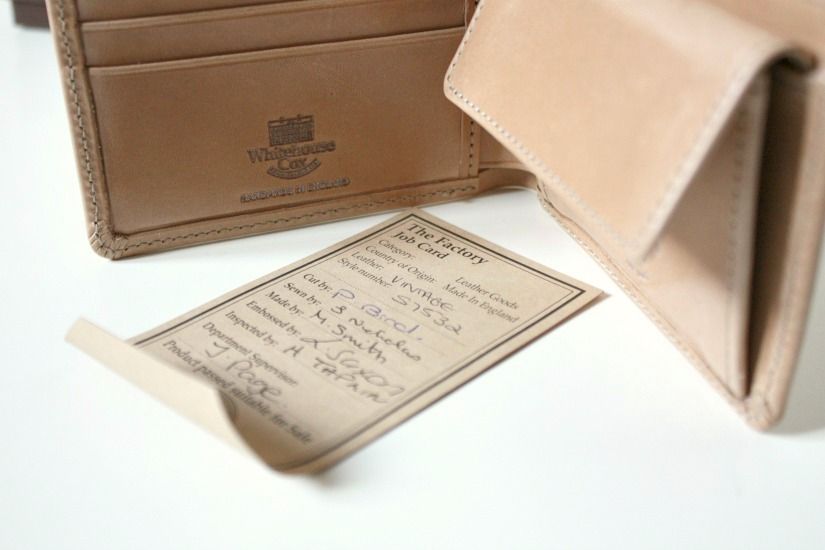 When you know what it takes to make this, the passion, care and attention that culminated in this wallet the price I paid doesn't seem to be an unreasonable amount to me. I've had this wallet for 10 months now and it has already begun to respond to our daily journeys together.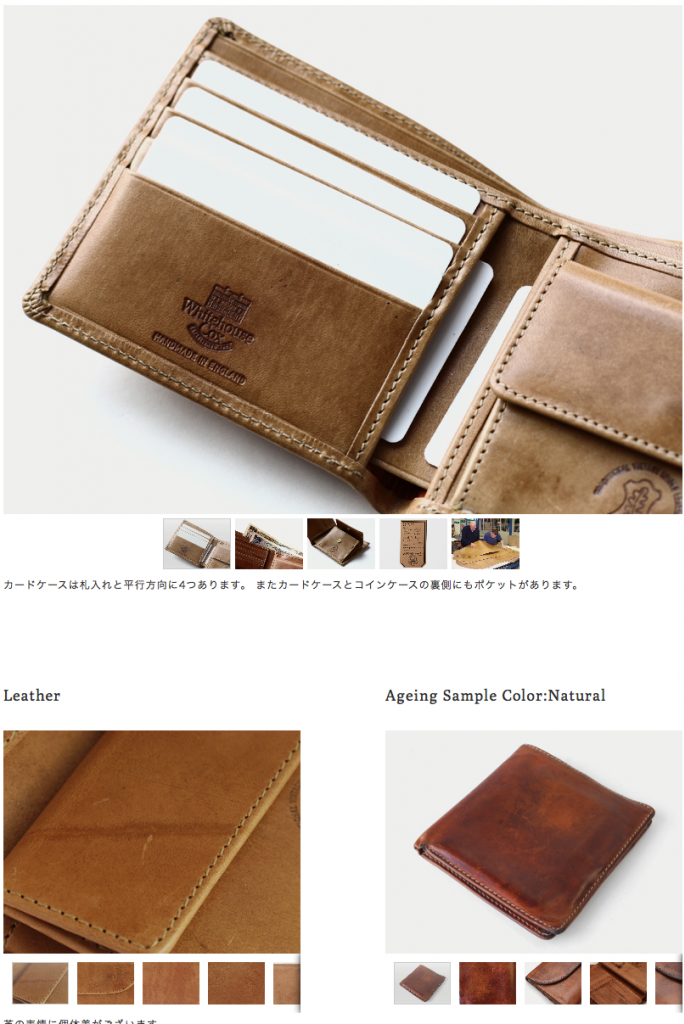 Above is a screenshot from the Japanese retailer FRAME who are as enamoured by how the leather ages as I am. I will do an update on the wallet in a couple of months when it reaches a year old.

Details:

Item: 2-fold coin wallet

Made by: Whitehouse Cox

Made in: England

Materials: Natural vintage oak bark tanned bridle leather

Dimensions: Closed 10cm X 10cm and open 10cm x 22.5cm


LINKS | Whitehouse Cox | J&FJ Baker & Co Ltd | FRAME |