The next part of our Westfield Stratford City adventure saw us following our noses through various food courts before finding that our rumbling tummies has lead us to Las Iguanas in time for lunch.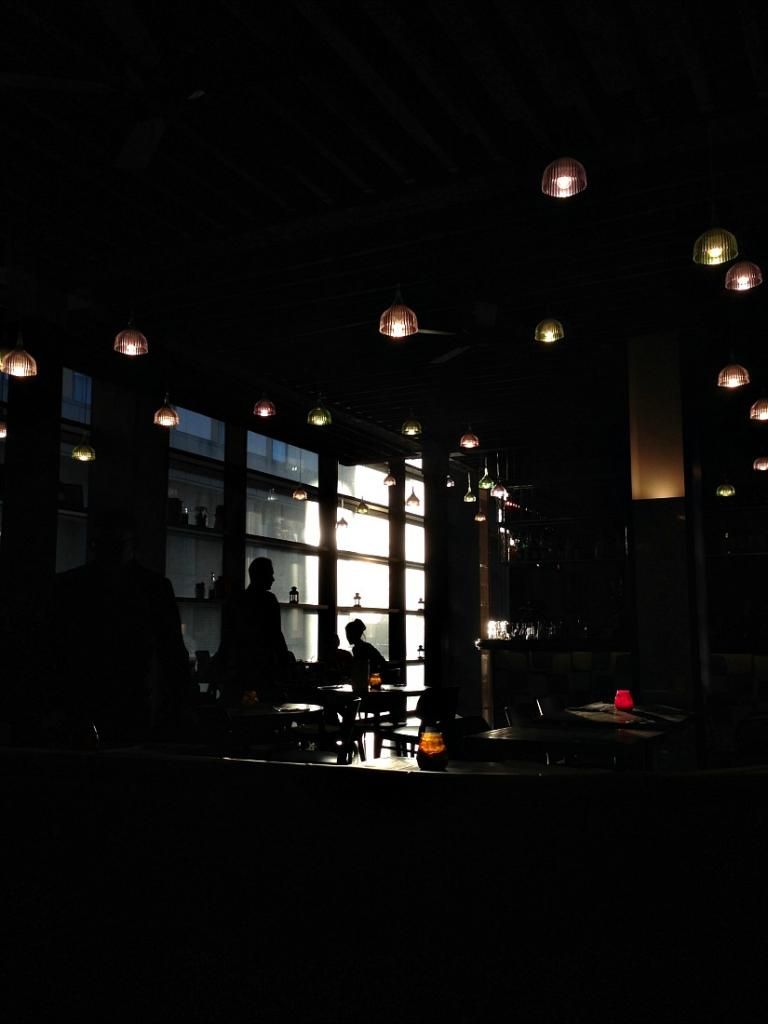 Lunch was an enormous affair and went much like this: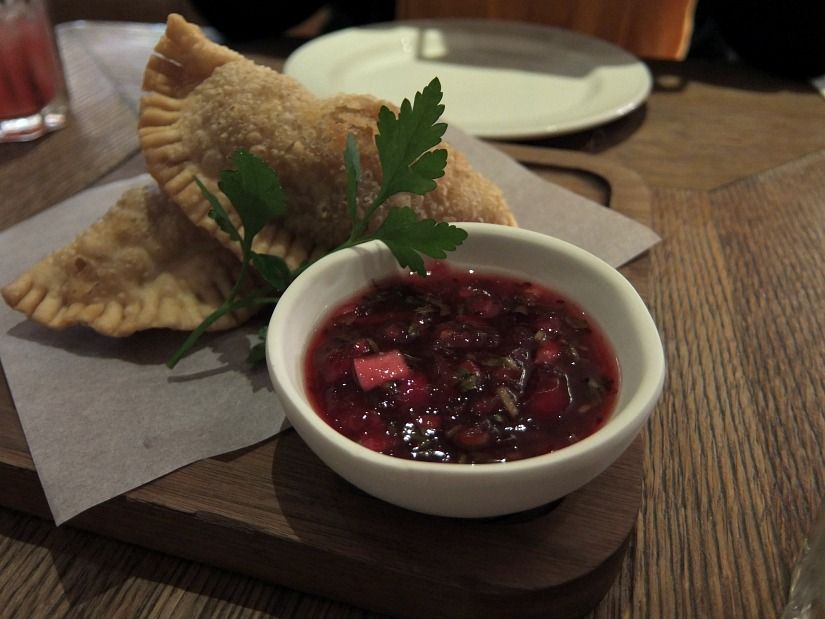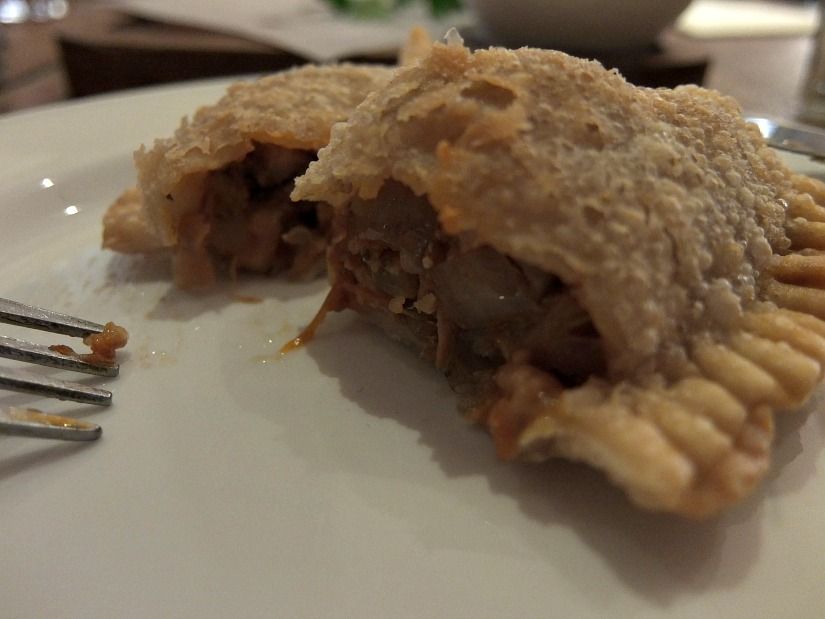 Crispy well stuffed empanadas with smoked turkey and cheese with a spicy cranberry salsa.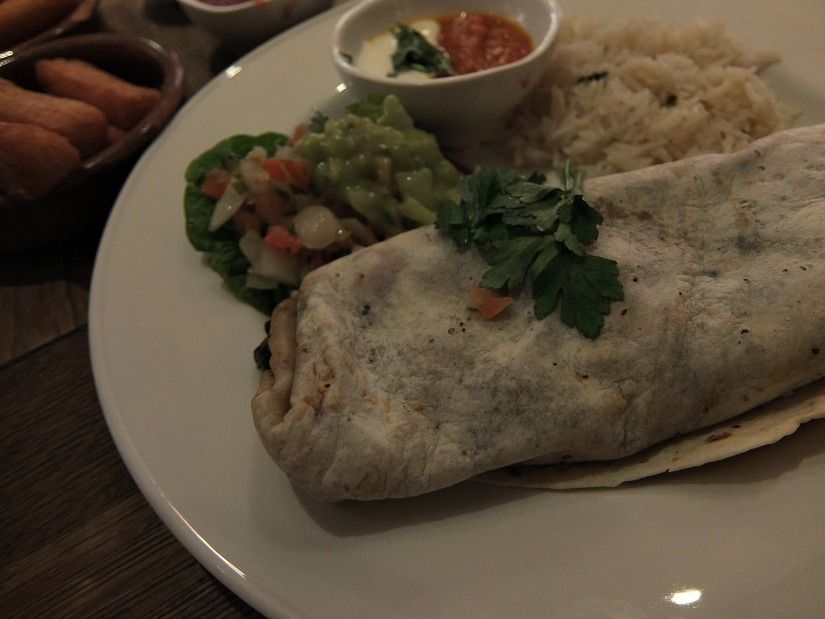 I had the Beef Burrito. A home-style looking tortilla stuffed with beef and black beans. It was very savoury and satisfying.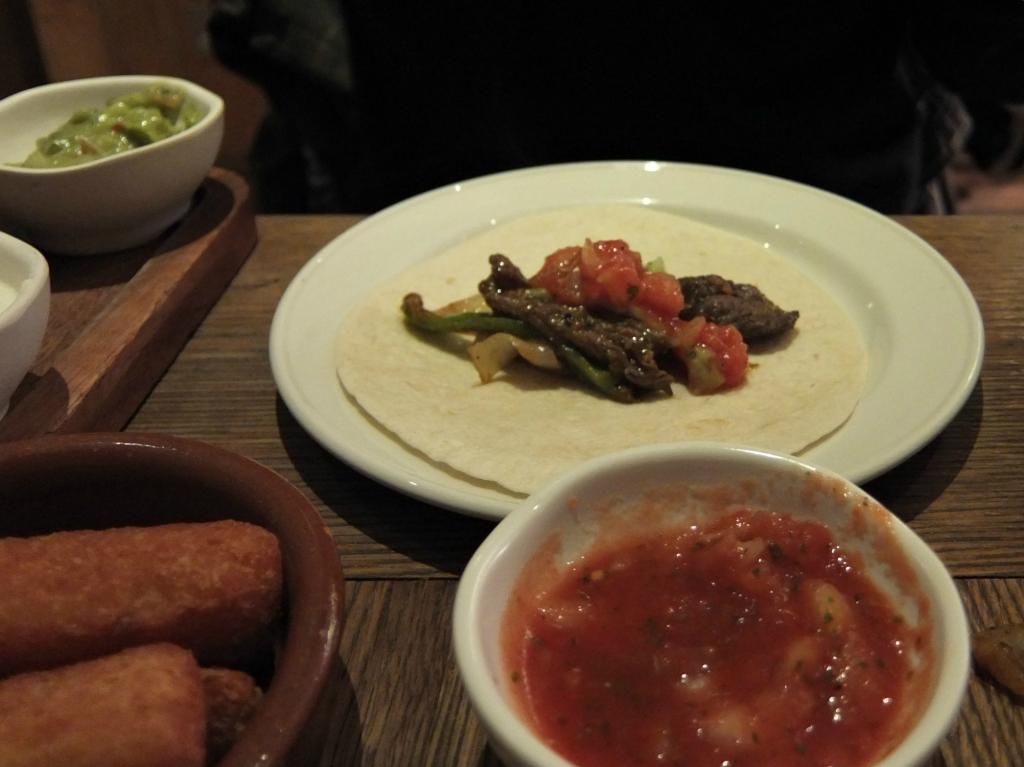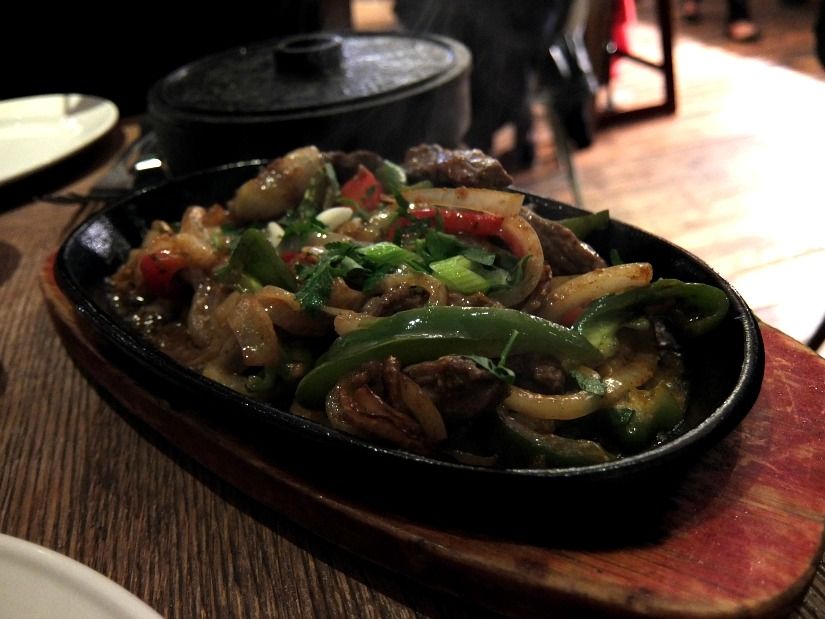 Hiro went for the strip-steak fajita that arrived at our table separately, the tortillas in a lidded dish and the filling sizzling on a hot iron dish. It was fun putting together each little fajita together according to our tastes. The generous selection on condiments add extra depth, texture and bite to each one
For me though, the star of the show were the casava fries. I love casava and it is not so easy to find it on any menu in London so when I see it, I have to have it! These were so good. I wish Las Iguanas would do these to take-away!

Las Iguanas Westfield Stratford City is where bold flavours rule the menu. Latin music mingles with the chatter and the clatter and only adds to the busy lively vibe that lingers here. Though we rarely dine in chain restaurants (because these are few in my area) this was a lovely experience and it is a nice place to take a break from shopping if sitting in a huge food court is not quite your thing.

Las Iguanas Westfield Stratford City is BIG and very busy especially on Saturdays but despite this the staff keep the place running smoothly and cheerfully with seamless attention to everyone dining here.

LINKS | Las Iguanas |Westfield Stratford City |

**DISCLAIMER: This post was created in collaboration with Westfield but all opinions are my own.