Our fascination with Brutalist architecture and council estates took us on a stroll into the heart of the Barbican estate. This is so far removed from the other Brutalist estates that Hiro and I have visited that it may as well be a different planet.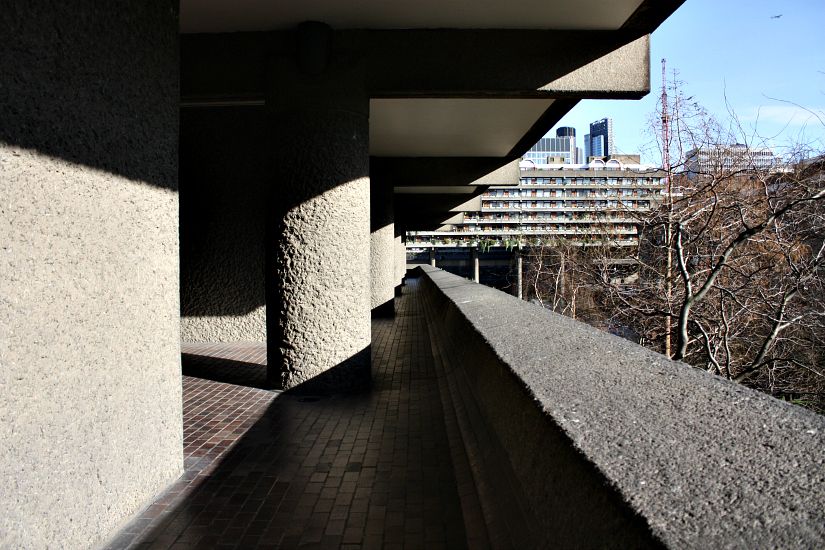 The Barbican Estate was built during the 1960's and completed in the 1970's. It stands on the Cripplegate area that was utterly devastated during the bombings of London during WWII.
Today, the estate is Grade II listed and houses about 4,000 people in what is essentially a walled city, a little oasis in the City of London. I imagine that the Barbican Estate setting Le Corbusier's heart a flutter with its seemingly harmonious living. Its lines are a wonderment of perspectives, from every angle, there is much to admire.
If you find yourself with some time to loose in London, and the sun is shining….Go find yourself here. It's a lovely place to chill amid a whole lot of angles.