All is not as it seems when it comes to black ink. I know that it seems like such a silly thing to harp on about. Trust me to get pedantic about things, but seriously, not all black inks are the same!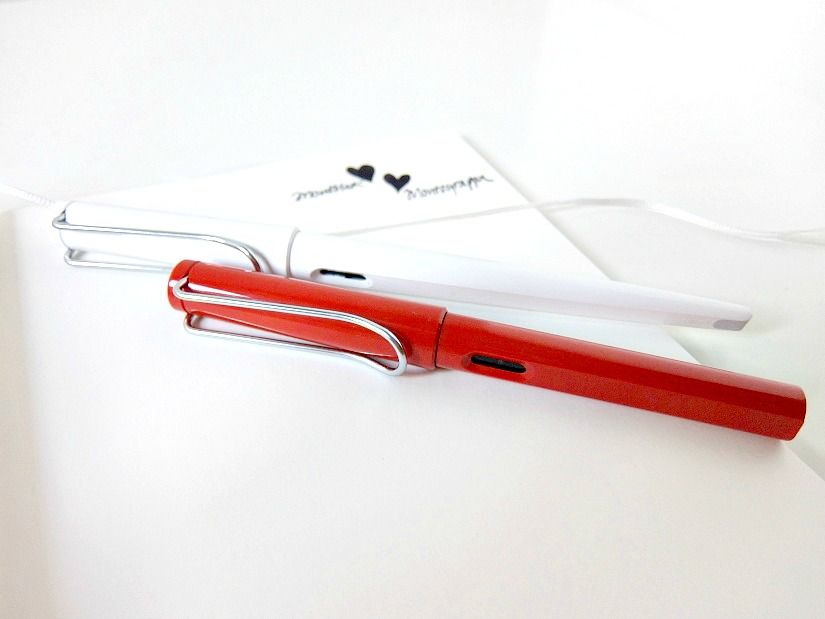 I currently have 2 fountain pens loaded with black ink, they are handy for when I want to feel more grown-up. The red Lamy Safari holds Montegrappa's black ink and the white Lamy Joy holds Mont Blanc Mystery Black.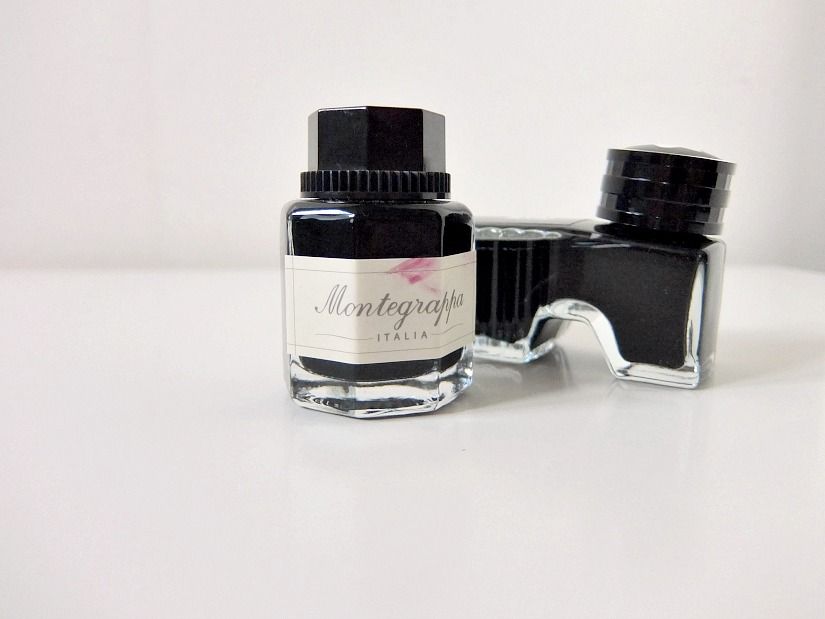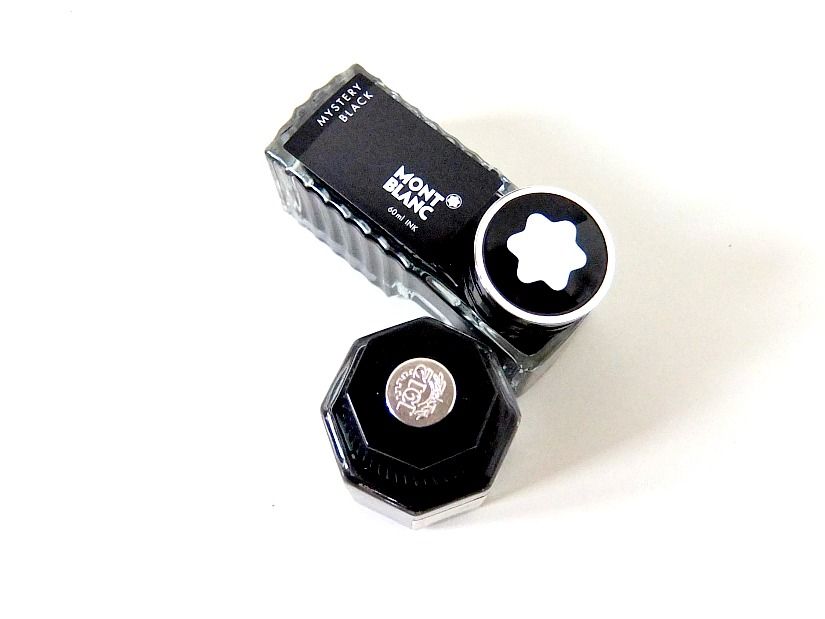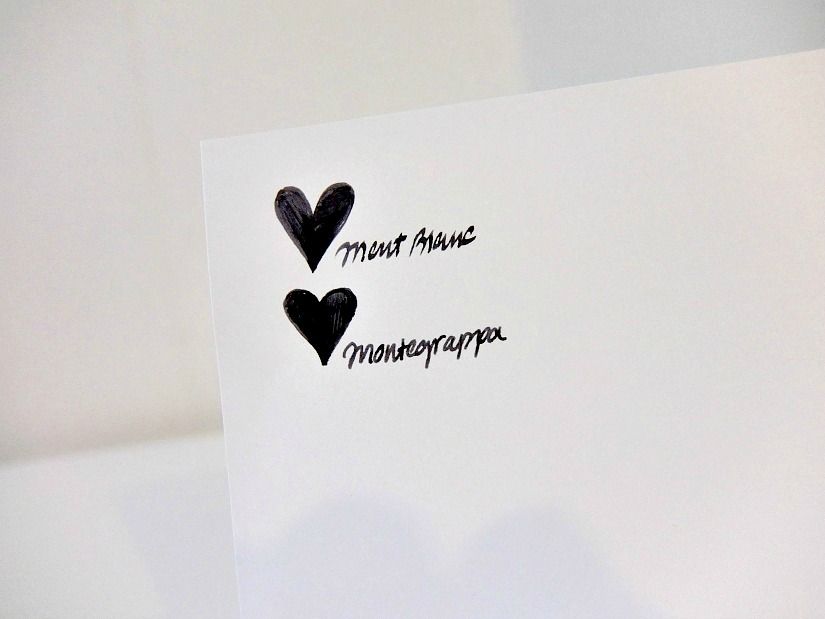 | Montegrappa Black Ink |


Eye-pleasingly good to look at in its smart glass bottle that makes a lovely addition to my desk, the Montegrappa black ink is not the blackest ink out there but it is solid enough to make me smile at my scrawl. It performs well in my Lamy Safari with a very smooth flow. There is a little feathering but this is still a pleasure to write with all the same.


| Mont Blanc Mystery Black |


Less deep a black as you can see from the above swatches but great if you are looking for an ink which provides delicate ombre tones. Mystery Black has a reasonably good flow though it is not as smooth to write with as the Montegrappa possibly because it is on the dry side and because of that, it makes my Lamy Joy (which is usually lovely to write with) rather scratchy. Oh and just in case you were wondering, the curiously shaped bottle is supposed to help make refilling a pen easier.


LINKS | Mont Blanc |
The Mont Blanc ink was sent to me to review. This is based on my own honest opinion.