We arrived in Tanzania at 3.30am without one of our suitcases as Turkish Airlines has very helpfully left it in Istanbul. Sleepy, miffed and in need of a shower, 3 of us came through arrivals to find a very happy looking driver waiting to take us to our hotel and home for the next 2 days.




Tanzanite suites is located in downtown Dar es Salaam and just 15 minutes away from the airport. When we arrived, the adhan (Muslim call to prayer) was in full flow and on full blast from one of the mosques close to the hotel which gave us an idea of nights to come.

Despite it being horrendously early, the staff were friendly and very helpful. They considerately wizzed through check-in and helped us to our room.

We booked a Deluxe Suite which came in at about £33 per person per night so we didn't have high expectations. We when we entered our rooms we were delighted!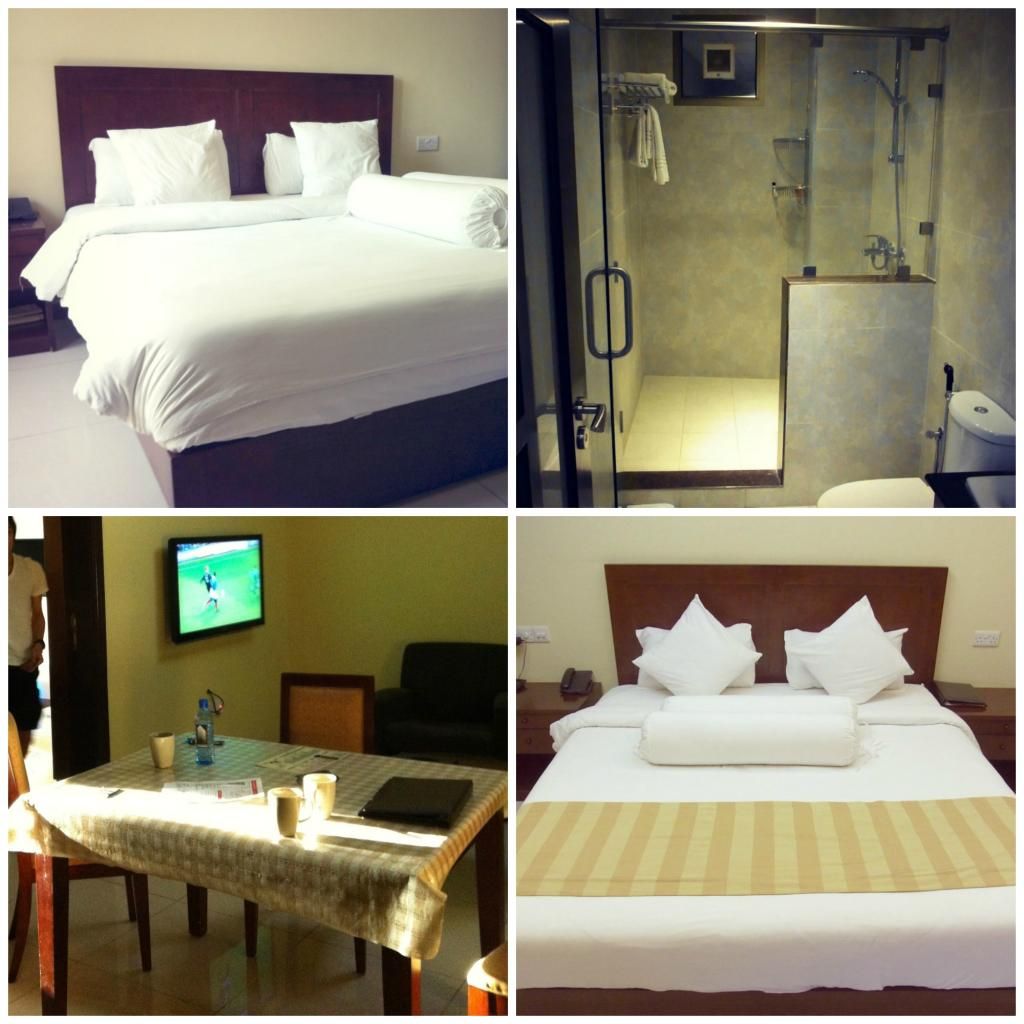 Our suite comprised of an open plan living/dining room with a well appointed kitchenette and 2 en-suite double rooms with balconies.

Tanzanite Executive Suites is right in the thick of things, right in the reality of Dar.
It is not the height of luxury but if you are on a restricted budget or want somewhere less touristy, this is a brilliant choice. We were very comfortable here and found the location perfect for us. We felt very well looked after by the friendly and informative staff and will definitely recommend this as a place to our friends.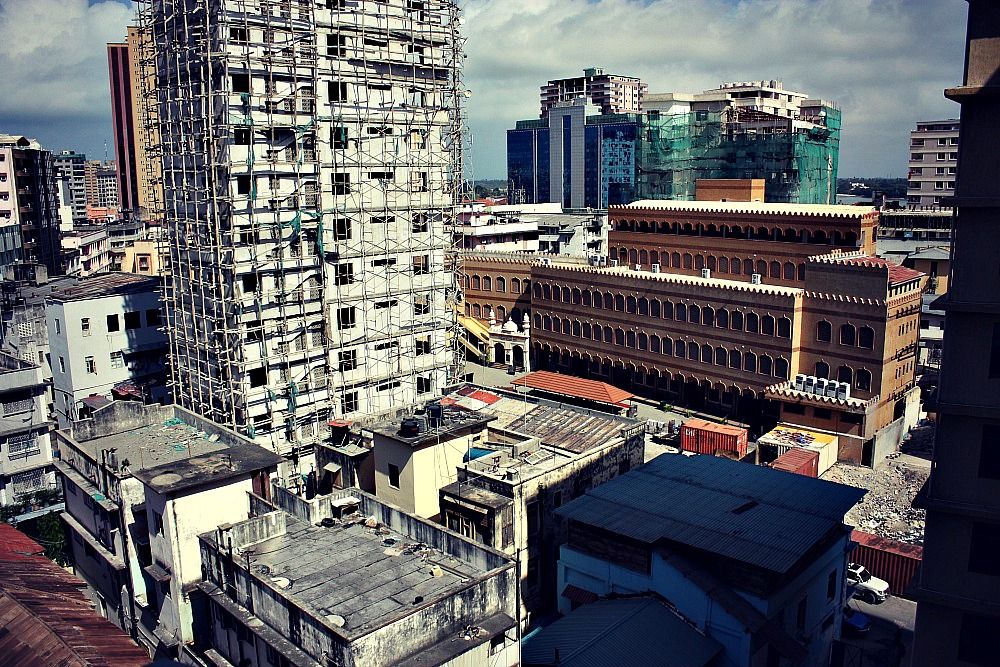 Notes on the location:
Great location for:
Anyone wanting to stay near the airport.

Anyone wanting to stay in downton Dar or off the tourist trail.
Other things to note about the Tanzanite Executive Suites:
Always taxi's outside the hotel. You will get approached by many drivers, if you find this overwhelming, ask someone at the concierge desk to help you.

Plenty of places to change money close by but don't walk around with a lot of cash. Leave it in your hotel safe along with your passport!
The Good Points of Tanzanite Executive Suites
Great value for money

Huge rooms

Very clean

Digital safes in the rooms

Air conditioning in the bedrooms and living room.

Large tiled bathrooms with plenty of hot water

Free WIFI

Mini fridge to keep drinks cold

Large balconies.

Large televisions in the living rooms and bedrooms.

Approachable, kind staff both on reception and on the concierge desk.
Other Points to Note:
Call to prayer can take place between 3am – 5am from the mosque right by the hotel. Woke us up a few times but it is part if life in Dar.

The downtown location may be intimidating to some people. So if you are easily scared by reality, this may not be for you.

There is a no alcohol policy

No guests are allowed in your rooms so not the best place to host a meeting.

You cannot dial and outside number from the hotel, but can do from reception.

There are no baths, all bathrooms are shower only.

Take care when walking around especially at night.
Notes on Dining:
Breakfast is available from a buffet and offers a good selection of breads, fruit juices, hot options and you can help yourself to coffee or tea.

Lunch/dinner are not served but speak to reception and they can collect take away from a range of nearby eateries. We highly recommend Mamboz!
LINKS | Tanzanite Executie Suites |