There are things in life that look better empty and there are many that are better filled with life.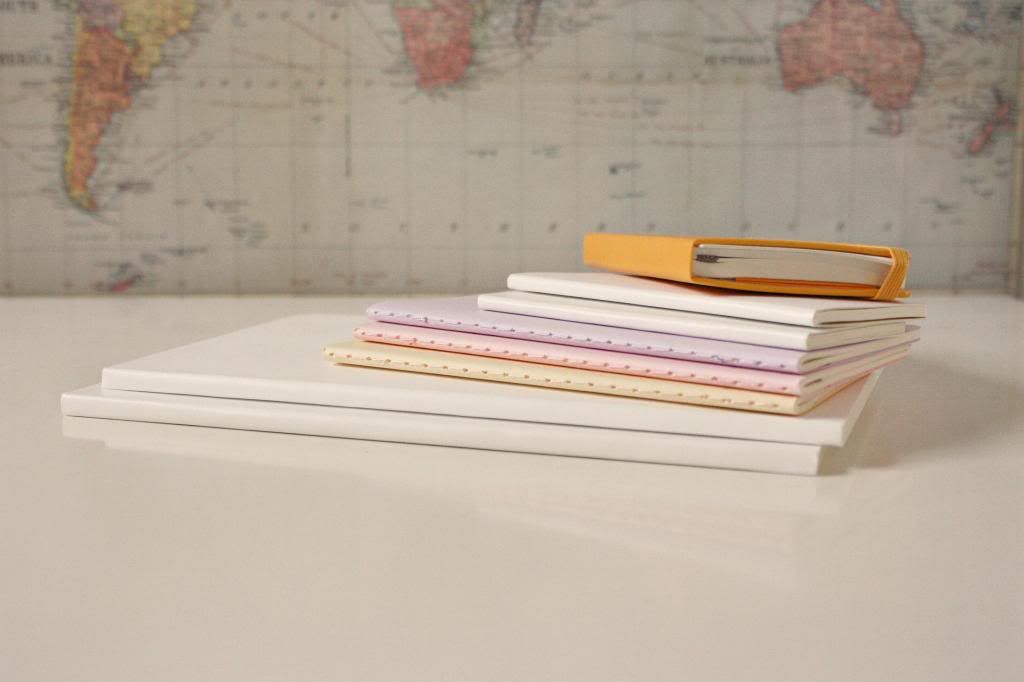 Notebooks should be full in my opinion. Not just with mere words but with hopes, wishes, plans, thoughts, pains, growth, poetry, doodles, photos anything that gives them life. They come alive when they start to fill up, they take on a sort of character, they hold secrets and remind us of passing moments and instances that may have otherwise faded away. Empty notebooks are too sad, like a sea without fish or night sky sans stars. Don't even get me started on contemplating empty diaries……
My most recent notebook acquisitions are from the Moleskine stable. A little haul of less likely shades of the ubiquitous variety, pristine white and marshmallow-hued pastels.



These pastel coloured Cahiers are new in the UK and the delighted their way into my shopping bag on my laft trip to Daunt Books.


Moleskine have really upped the ante on their website lately and now offer a range of templates and fun things to help us customise our notebooks and diaries. So if you haven't already, you may like to plod over there for a gander.
I am a notebook junky, I have one on the go for the different lives that I lead. I have one to accompany me on adventures, one for blogging, another to the office and more on the side. And, at the end of every year I laugh, cringe, smile and puzzle over the things that I chose to memorise on each page.
LINKS: Moleskine | Daunt Books |