Up until recently I had a path of bumpy skin at the upper bridge of my nose. Annoying little things that resembled goosebumps and very stubborn things at that.

I am not sure if these had anything to do with me wearing my spectacles more frequently but they made me feel as though I was about to turn into a dragon for they looked quite reptilian to me.

As I am not ready for such a dramatic metamorphosis, I sought to do something about them. I trialled and errored my way through a host of products all promising to smooth and buff my skin to glory. Very few scrubbed up but there were 2 that stood out from the crowd.

| GREEN PEOPLE FRUIT SCRUB EXFOLIATOR |





Green People's Fruit Scrub Exfoliator contains organic apricot, mandarin and bergamot which all make it smell very lovely indeedy!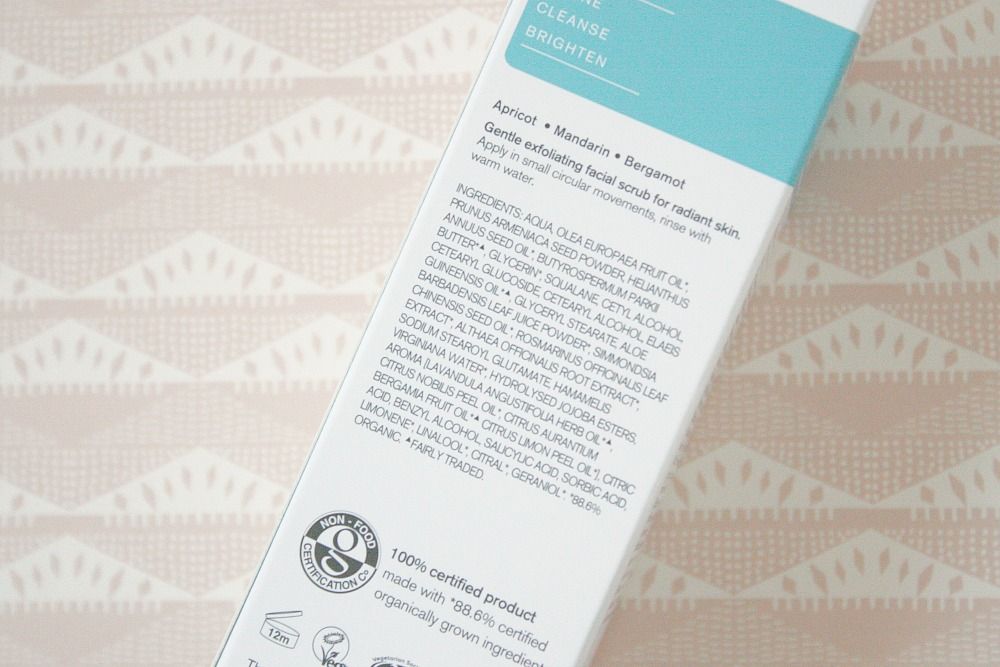 This is a creamy formula with lots of tiny scrubby particles which when combined with the fruity ingredients, gently and effectively lift those little bitches…I mean the unwanted bits that clog up my skin leaving it feeling soft and clean.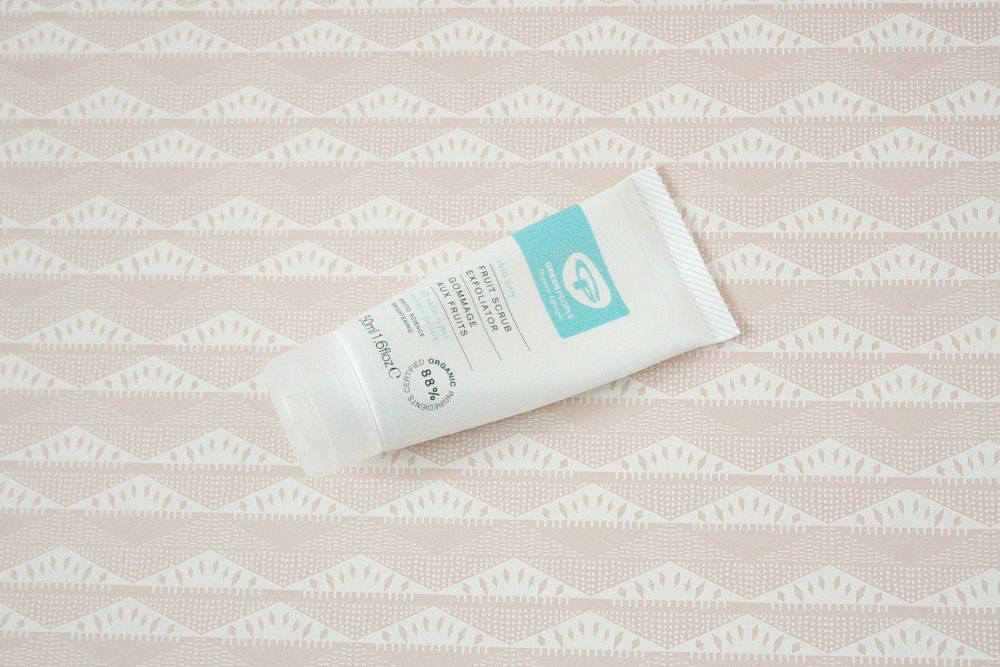 The packaging is simple and practical, very shower friendly and hygienic. I use this once or twice a week taking care to remove my makeup beforehand. I don't really need to concern myself with over cleansing as this is so gentle that my skin never feels stressed after use.

The 50ml tube lasts quite a while and costs £11.95. The scrub is 88% organic and does without parabens, lanolin, alcohol, petrochemicals and colourants. I bought this from Planet Organic but you can also get it directly from the Green People website.

| AESOP TEA TREE LEAF FACIAL EXFOLIANT |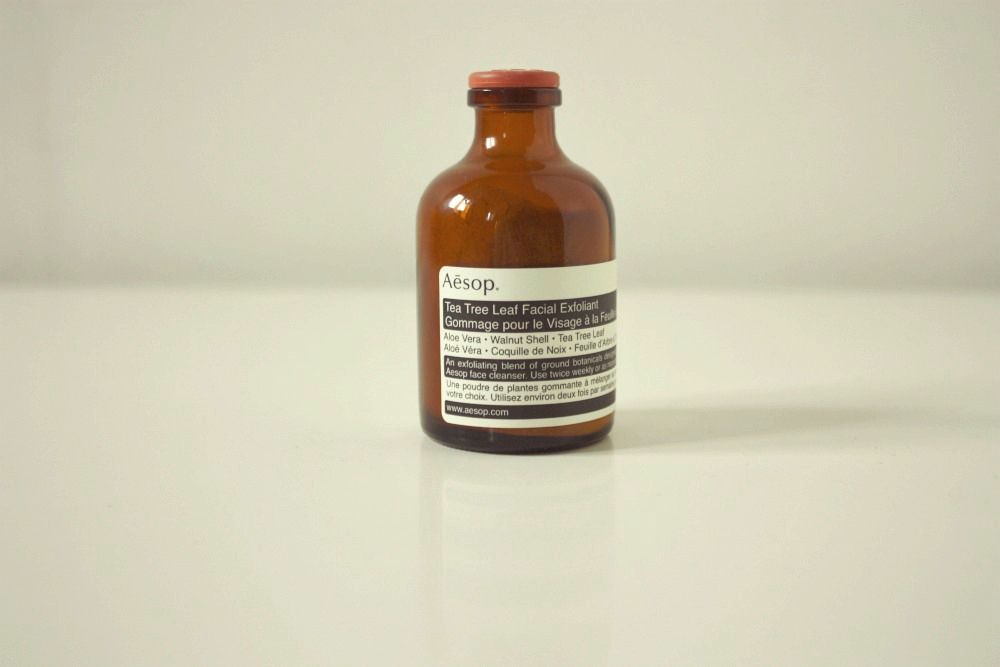 When my skin needs an extra deep scrub (think blackheads and congestions after travelling), I reach for my little bottle of the Aesop Tea Tree Leaf Facial Exfoliant.

This is quite a unique product in that it is a dry mix of crushed exfoliating botanicals that can be mixed into a cream or gel based cleanser in a sort of bespoke mixture to your own liking/needs.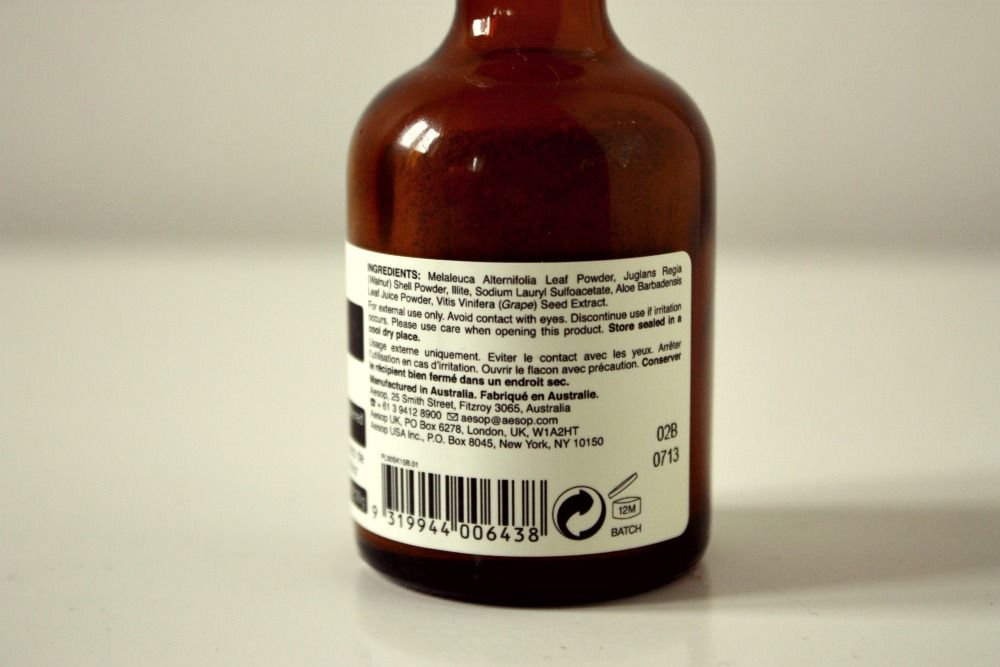 As handsome as this little bottle is, it is absolutely the least shower friendly scrub I have ever owned. It is also expensive at a hefty £27.00 for a wee 30g. However, this is powerful potent stuff. You don't need much as I only need a tiny amount and only need to use it a couple of times a month. Also, because the ingredients are dry, it does last a very long time.

Apart of the great versatility that Aesops' Tea Tree Leaf Facial Exfoliant allows me, it really does a great job for me. It improves my blood circulation and it is the only scrub that really does make a visible and lasting effect on the stubborn blackheads that plague my nose.





Thanks to these two nifty things…I have managed to shift the bumps and so prevented myself from turning into a dragon. I do like it when I find things that work!

LINKS | AESOP | GREEN PEOPLE | PLANET ORGANIC |