Pearlescent liquid highlighters are staples in my skincare and makeup during the winter months (I tend to opt for golden hues during the summer). I use them in one of three ways:
I mix them into my moisturiser for a subtle glow or;

I mix them into my foundation or BB cream for a more polished glow or;

I apply little dots on top of my base makeup and blend it in to my cheekbones for luminous definition.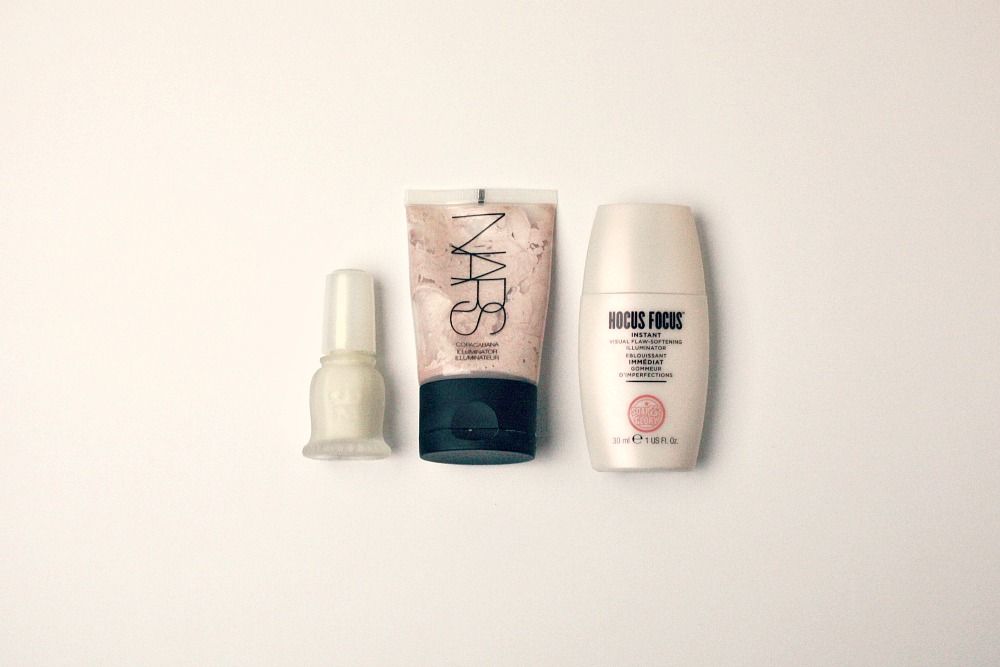 My favourite highlighter of all time has to be Rouge Bunny Rouge's Sea of Tranquility reviewed previously HERE. However, I have found some more reasonable alternatives that work really well and I've been happy to use over the past months.

Presented in a darling little glass bottle with a brush integrated within the lid, Shiseido's Majolica Majorca Shiny Highlight is the cutest of the trio. This is a very light gel cream enhanced with Vitamin E and Macadamia nut.

NARS Copacabana Illuminator is the most pragmatically packed of the three as it comes in a clear squeezey tube.

Soap & Glory's Hocus Focus sits somewhere between the other 2 highlighters in terms of consistency and has truer pearl like opalescence to it.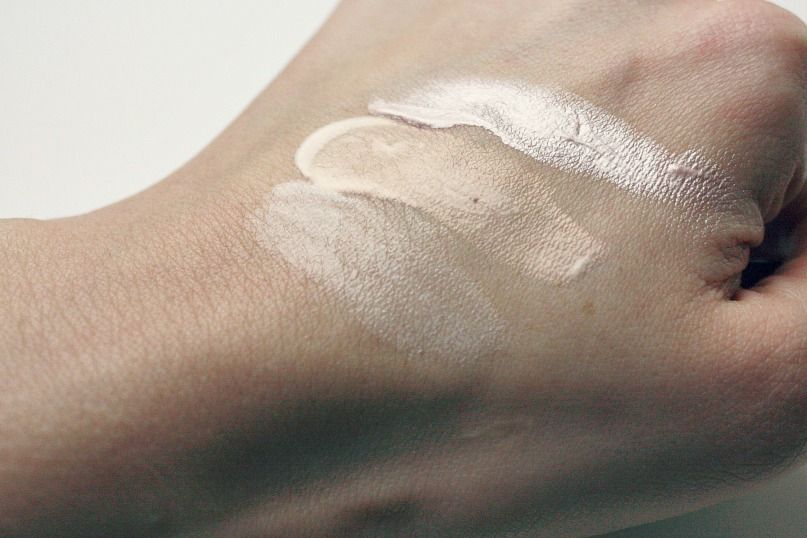 From left to right: Majolica Majorca Shiny Highlight, NARS Copacabana Illuminator and Soap & Glory's Hocus Focus.


Majolica Majorca is the most liquid and most subtle of the three though it does contain very fine shimmer particles. NARS' Copacabana is a little more golden and has a more creamier consistency and more dimension than the other 2 and revealing colour differently depending on the light. Soap & Glory's Hocus Focus is pearly and only slightly pink. It is the most easiest to use of the three, easy to blend and mix in with foundation or moisturiser.


All three impart a dewy glow and radiance of their own and I will flit between the three depending on the look I am hoping to achieve.


Links: | NARS | SOAP & GLORY | MAJOLICA MAJORCA |