I have wonderful friends who seem ever bemused by my commitment to collecting Jokers. Unhappy to just hand over a single card, I am often given an entire pack of playing cards. Recently I've received Moomin, Montgolfier and a Ladurée pack.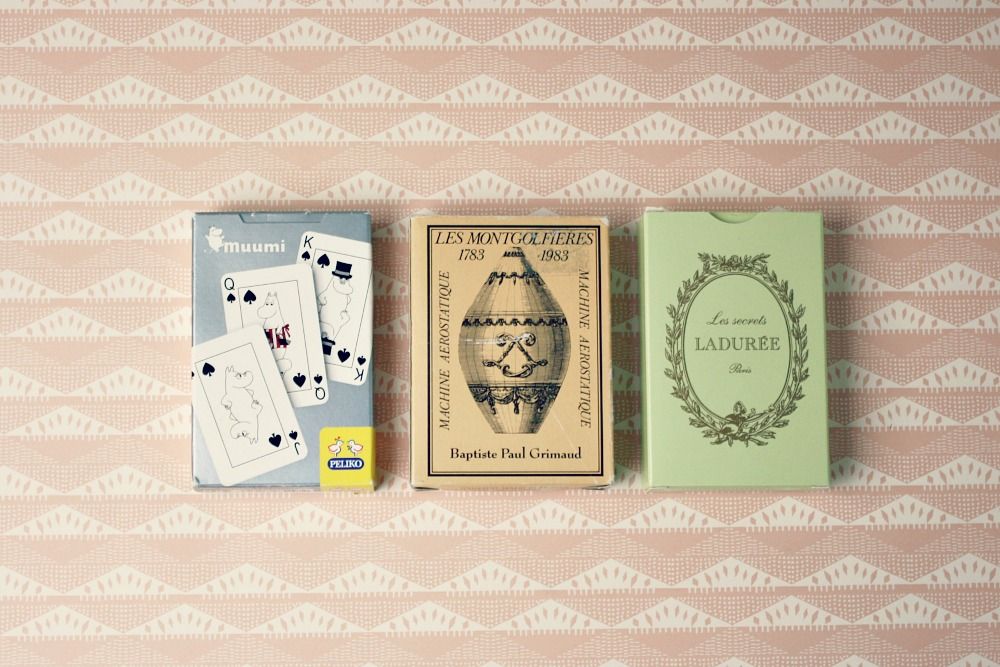 The Moomin pack came from Finland and contains these cute characters amid the usual suspects of diamonds and clubs etc.




The Mongolfier pack contains some gorgeous illustrations by the Mongolfier brothers of hot air balloons dating from 1783 to 1983. The deck is accompanied with a little booklet containing the stories behind each of the illustrated cards. I think I shall have to embellish you with the tales at a later date, they are just wonderful!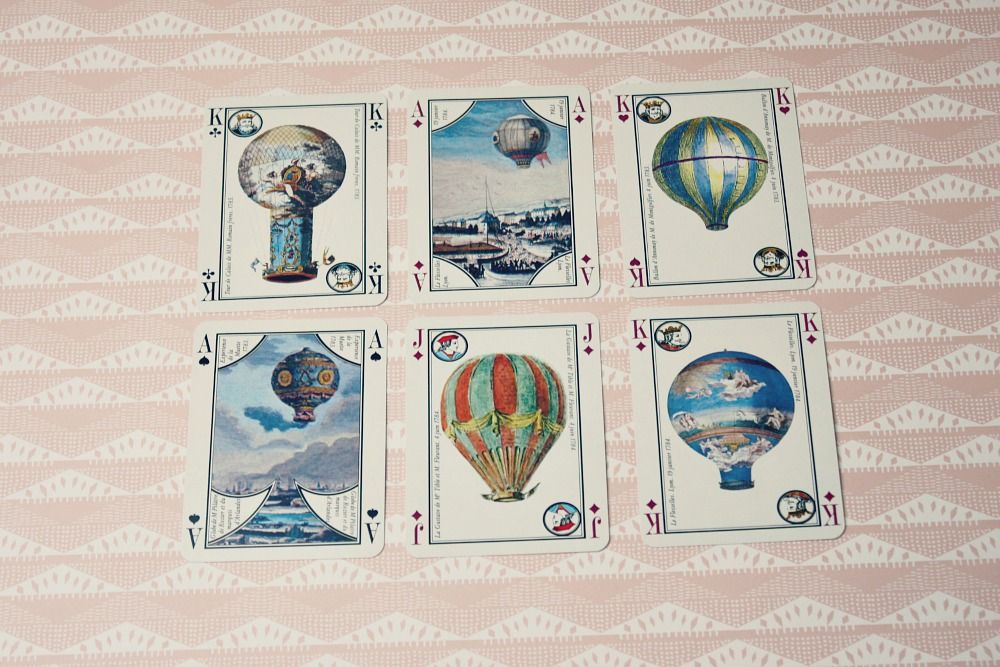 The Ladurée deck is a marvellous raucous clash of gregarious characters that seem to compete for my attention.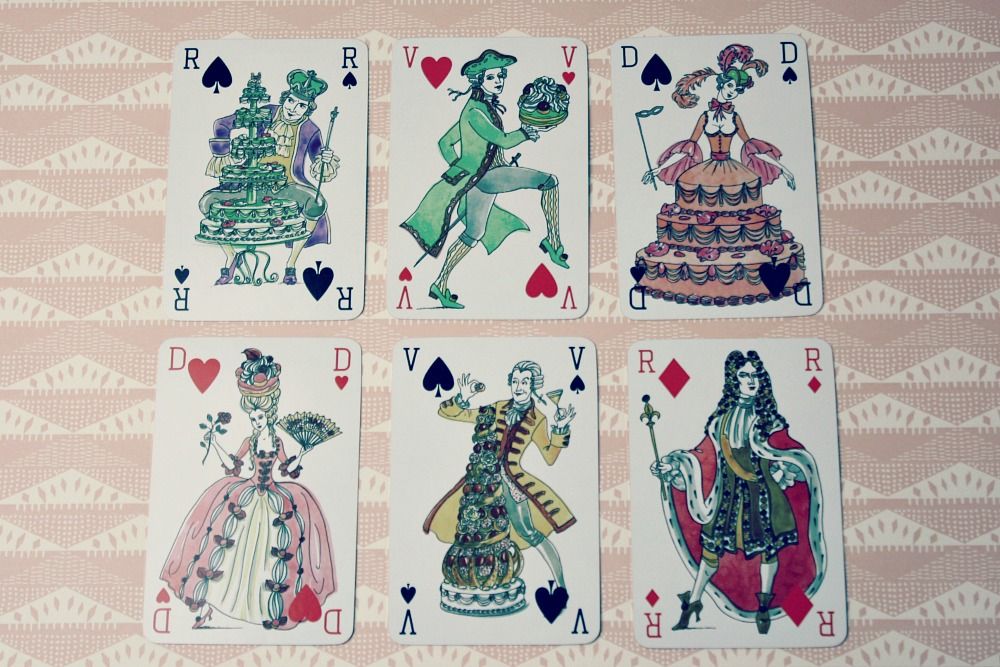 Finally, the handsome Jokers…..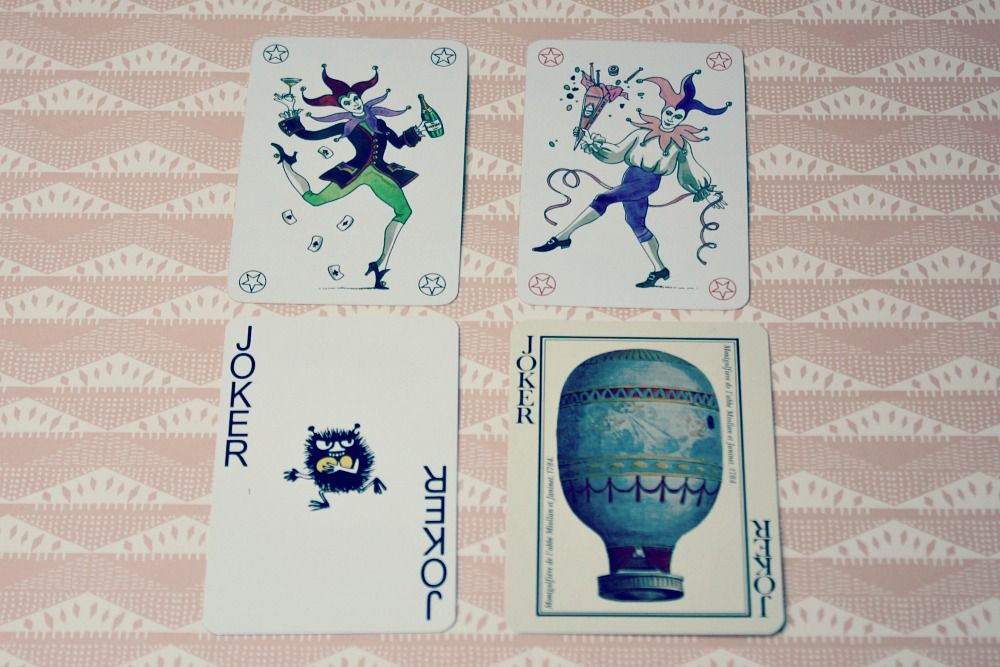 Splendid aren't they? The Ladurée couple are very handsome but the representative from the Moomin pack is my favourite. Stinky! Stinky who according to Wikipedia is:


❝A criminal by profession, trickster, and a dangerous influence who tempts the Moomin family to do things that are against the law. He has a code of conduct of his own, and is offended when the Moomins want to give him a large sum of money which has been causing them much trouble.❞