The dear curator asked if I could write a little something for you to read whilst she is busy on her travels.
If you would allow me, I'd be honoured to take you on a little adventure of our own.
What's this? It appears to be just a box.


But it's not just a box at all. I swear to you, it is Paris. All you have to do is open it.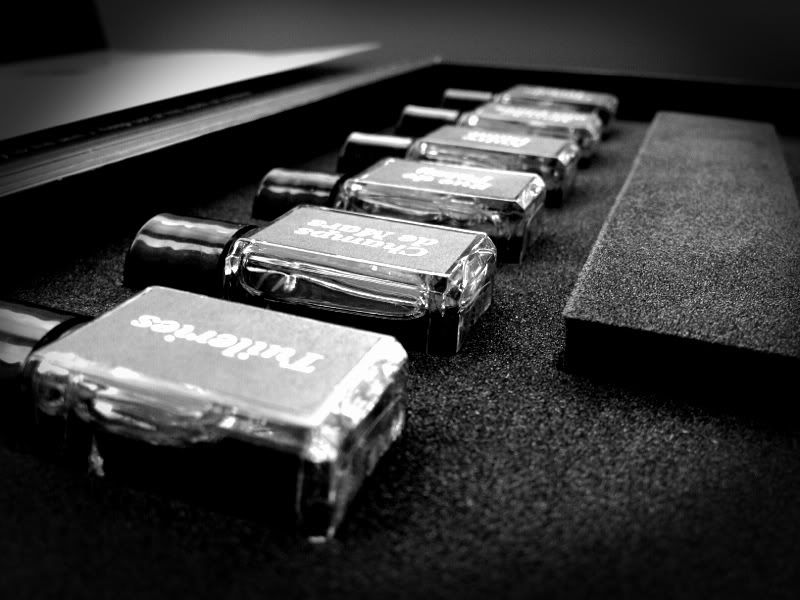 Each little glass vial contains the essence of somewhere special in Paris.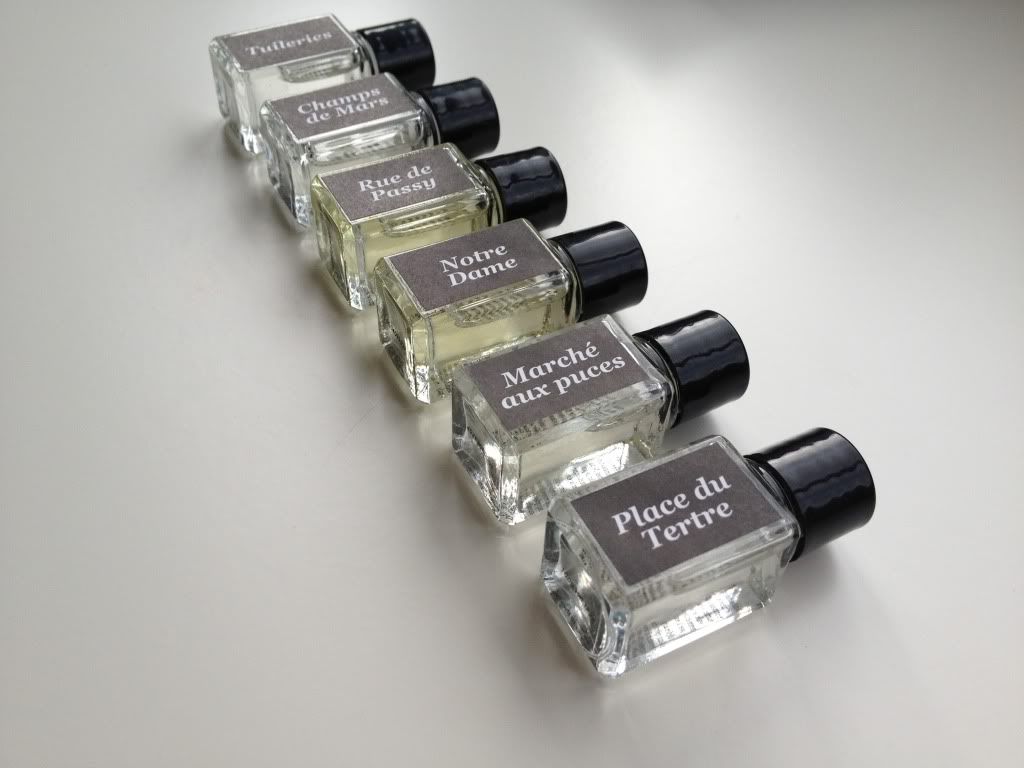 Are you ready for a whirlwhind olfactory tour?
Tuileries. The gardens between Le Louvre and Place de la Concorde. Fresh green notes of blossoms mixed with the mouthwatering scent of a sweet, but tart candy apple bought from a fun fair.
Champs de Mars. A large green space between the Eiffel Tower and the Ecole Militaire. Freshly cut grass blend with the earthy, woody accents. A slight hint of metal from the Eiffel Tower's presence is detectable.
Rue de Passy. In the wealthy sixteenth arrondissement, a elegant Parisian lady trails floral notes with sweet vanilla and amber and aldehydes.
Notre Dame de Paris. Inside this majestic cathedral, the warm ambience created by wisps of burning frankincense mixing with the scent of beeswax candles, contrasting with the cold, damp smell of stone.
Marche au puce (flea market). The bustling flea market has sellers flaunting their wares under the grey skies. The scent of leather, old books and vintage clothing permeates the air, mixed with the smell of damp asphalt from the road.
Place du Tertre. The square is filled with artists with their easels set up. Once the area in which Picasso and other penniless painters resided. Charcoal, mixed with the smell of paint makes a dizzying scent for passerbys. The woody pine smell of turpentine, blends with the cool paving stones.
Now if you're feeling really inspired to go to Paris for real, the box includes a guide book of where to go to have your senses be tantalised.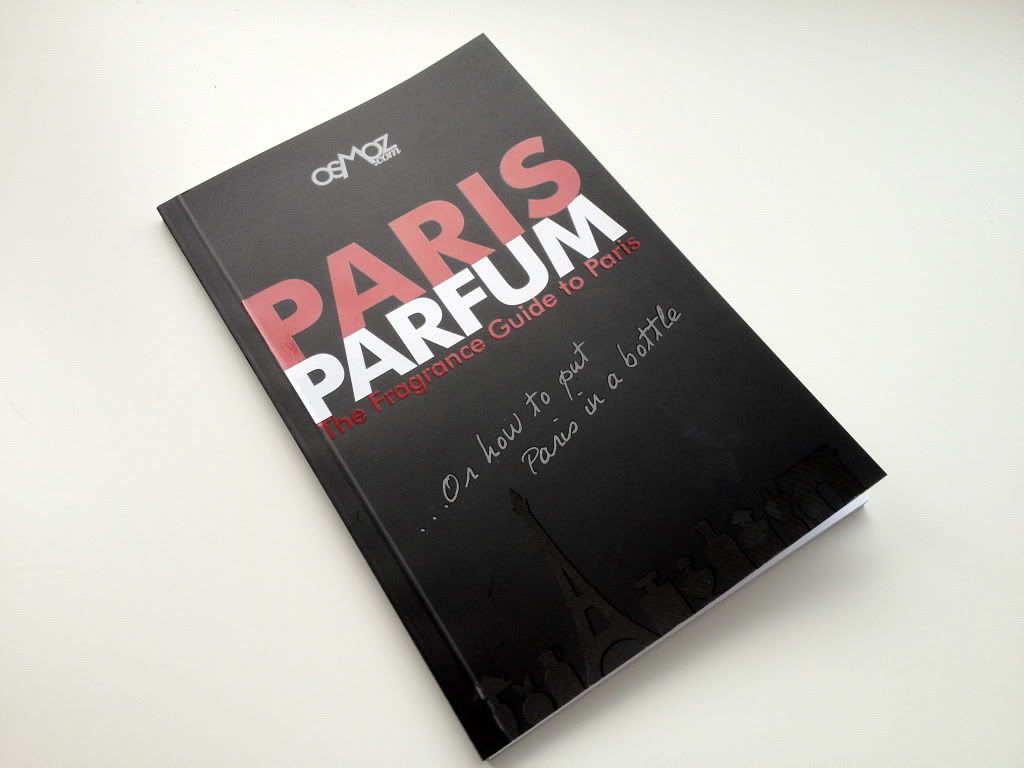 From perfume houses to degustatory delights, all neatly arranged by arrondisement.
Just a quick note to point out that these scents are not meant for wearing! They are meant to stimulate your olfactory sense and excite you about perfume.
Available in a boxset as I have, or as just a booklet from http://shop.osmoz.com/. Actually I do have my eye on the volumes they have available which allows one to smell each of the individual notes found in perfumes.
And if you want to just learn more about perfumes and the latest trends and news, there is http://www.osmoz.com.
Posted by Jian.