Mum used to say that "the devil makes work for idle hands". In my case, the crafty devil has my hands as busy as busy can bee!
Whilst exorcising my creative demons I have been making some fun stuff to dish out to my interested residents. I decided upon eco shopping bags as that is something nearly everyone in London seems to have stowed away ready to whip out and fill with stuff.

The label.
I have been so excited to show you what I have been working on! In true WHB form, no two shall be the same. Here are a few that I have made already: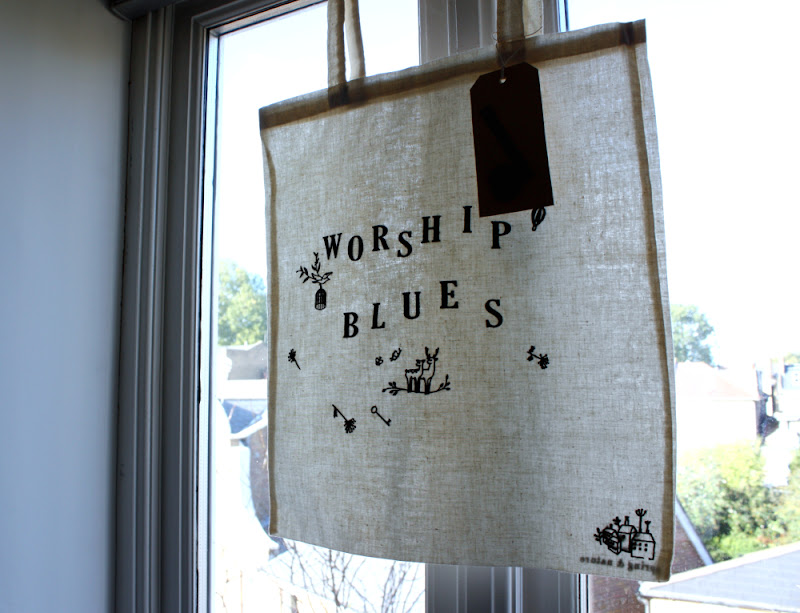 Each of the bags is made from 100% cotton so they are light weight but still strong enough to lug your books around in. The actual "print" is black velvet in texture (soz Tammy!).

HOW TO GRAB ONE

If you would like to grab some free super duper limited edition Genuine Worship Junk of your very own then register your interest in the comment box below! Don't forget to leave your email address.
I will pick names out of the hat and email you to request your address.
** "Residents" of The House of Worship Blues only **