Once, in a place neither here nor there; a morose mistress was heard complaining that; "some days are pure "URGH" with a grey cloud on top".
On such days she would find it hard to shake the corruption of inertia from her brow. She would instead flounder in delirium amoungst her pillows and fall into the pages of a fairy tale compendium.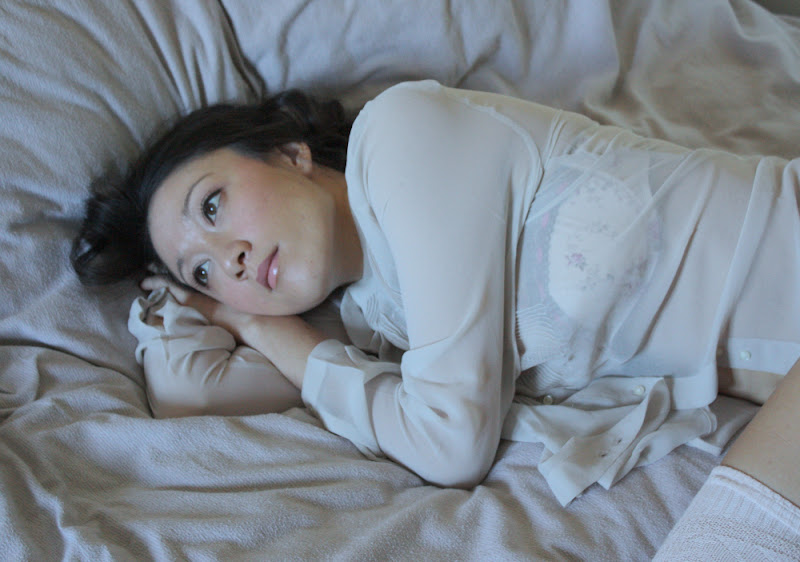 Hour after hour she whisperedd through the pages and gazed at the clouds that hung oustide the window.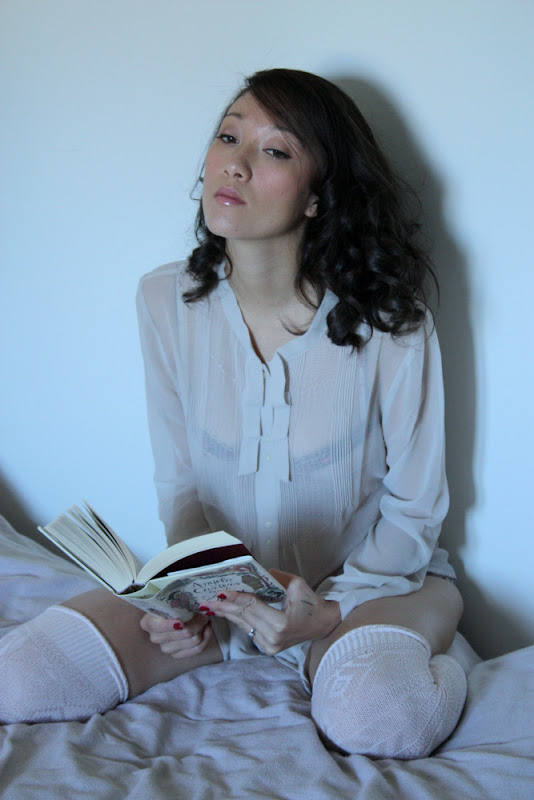 If daydreaming was a paid occupation she would be a wealthy champion.
Sadly it is not and she has to wake up and go and earn some money for future adventures.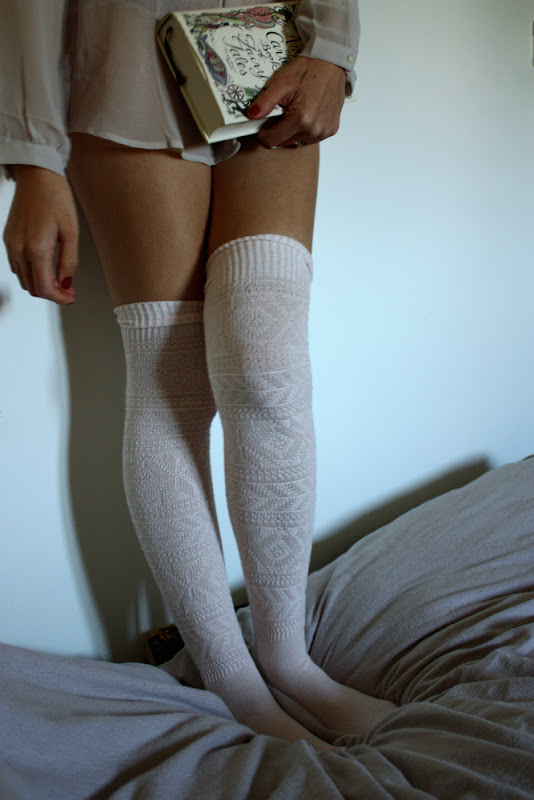 Sheer beige shirt from GAP
Socks from Therapy (House of Fraser)
Book "Fairy Tales" by Angela Carter

Life during the week can be such a blurr. It's nice to take time out.