After being utterly charmed by M.A.C nunu's gift of teabags, I simply had to seek out these teas for myself! Much to my delight, I can get them here in UK too. My colleague and I placed an order and I suspect that we will order more in the next few months as gifts to send back to family and friends in Japan.

Tea Forte
"Extraordinary tea, with enchanting presentation"
I wanted to try a varied selection of teas so I flung 2 of their Medium Tins into my cart. These include 6 different varieties to taste. All of which are equally delicious.
The tea bags, which they like to call " silken tea infusers" (posher tea bag) are very elegantly presented.
They make a great cuppa to cheer oneself up with. If you have guests over, you can charm them with the "tea leaf". These are gourmet whole leaf teas so I am certain that you could find a good blend to satisfy even the most fussy palate .
Do you like my tea cup?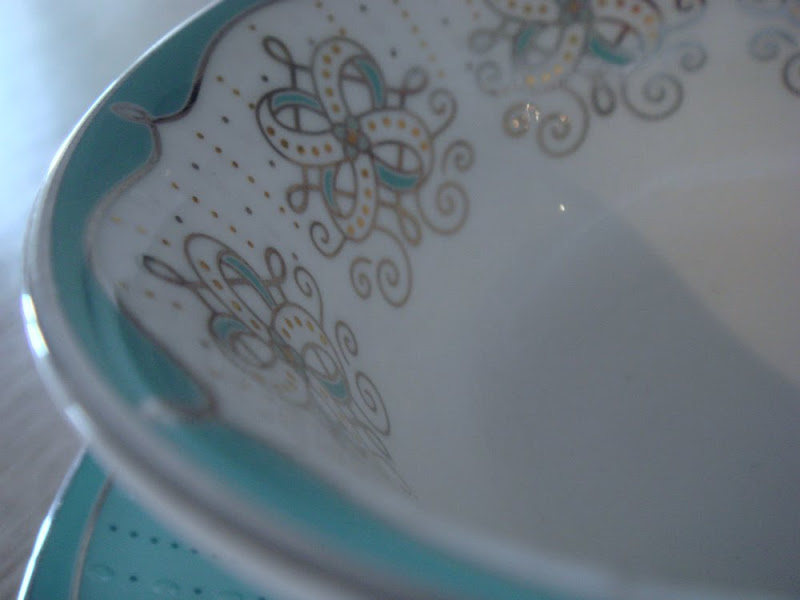 I just love the colours and shape of this cup.
Another from my cup n' saucer collection.
This one is by Wedgwood.
**Update**
29.10.10
I have ordered from the Tea Forte UK website twice now and their delivery is fast, well packed and reliable.