It begun with a challenge. Barry Needham suffered from muscular dystrophy and as a form of therapy, he would dedicate hours in perfecting his craft of encapsulating botanicals within resin. One day, his friend challenged him to set a dandelion clock into one of these sealed halcyon worlds.
Despite the fragility of the plant and the debilitating nature of his illness. Barry succeeded. After his death, his designs were further refined by his brother and begun to be produced on a more commercial scale.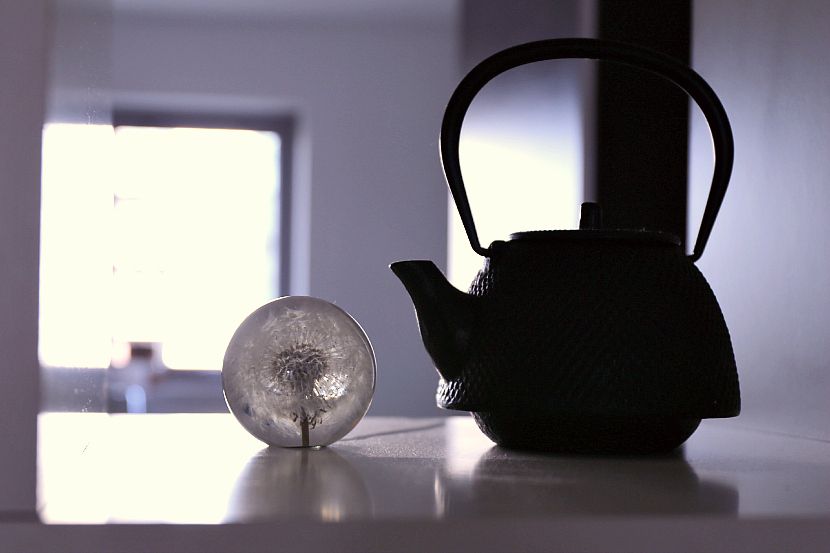 This is my paperweight and it is a thing of beauty. It was a gift from Hiro who would often catch me adoring them in various shops. It is made of clear polyester resin that contains a special UV filter to prevent fading. The maker is British company called
Hafod Grange
and many of the botanicals that they use in their paperweights are grown and gathered from their own gardens or from their surrounding countryside. Each one must be individual as that is how nature and human hands work makes things special.
I use my paperweight to hold down dress patterns that have been printed on card or to keep my notes from flying out of the door as I often leave our balcony door ajar. When it is not in my employment, it sits on one of our shelves and dances in the passing light.
YOU CAN FIND THESE AT |
Hafod Grange)
|
Choosing Keeping
|
TwentyTwentyOne
|
SEE MORE OF OUR HOME STYLE CHOICES HERE