I know that it is 'just a butter dish', but it's such a beautiful thing to me and here is why;
The dish is made by Noda Horo a Japanese family company that have been expertly producing porcelain enamelware for over 70 years. As is often the case, modesty can be deceptive and the simplicity of this dish hides a well established foundation of precision and exacting standards that have made Noda Horo goods standard features in Japanese homes and professional kitchens.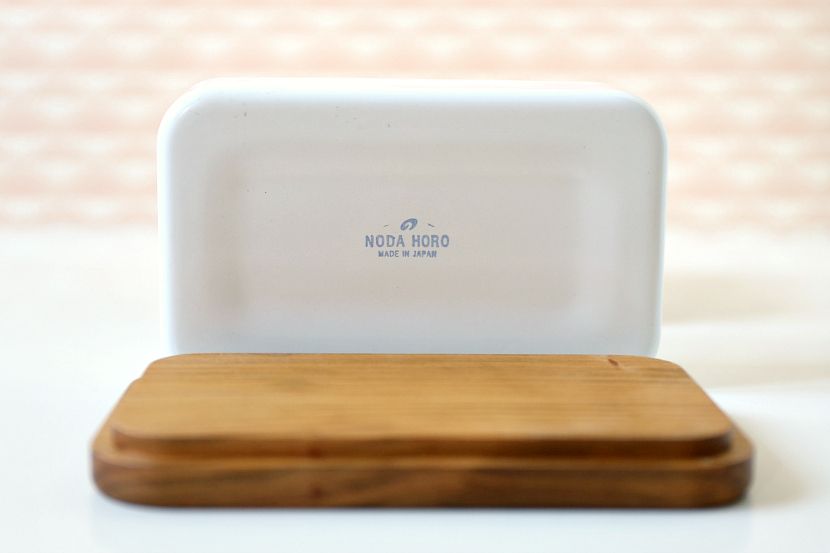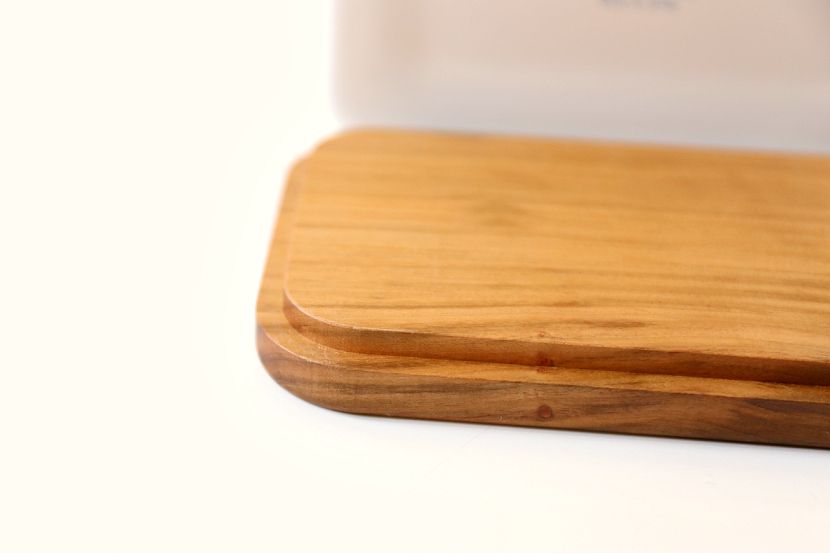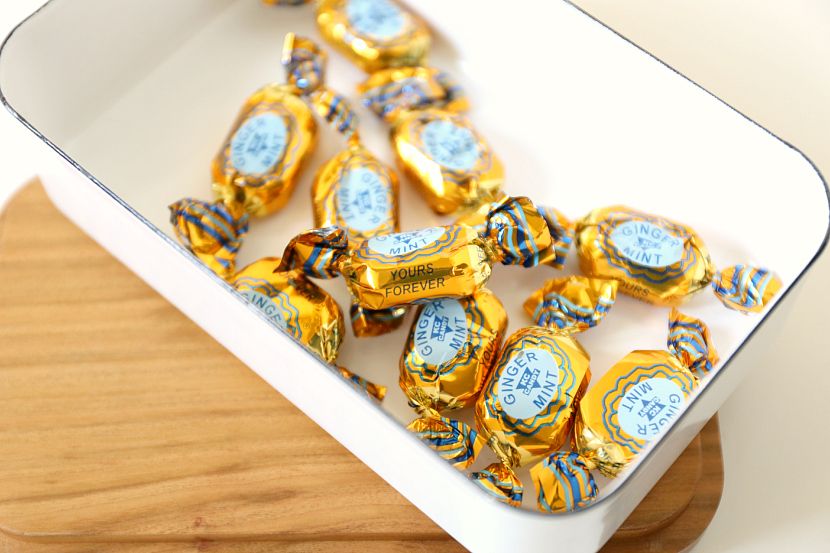 My little butter dish is not a proper butter dish because it holds sweets for guests and Hiro! The body is handmade enamelware and the lid is made from sakura tree wood (Japanese cherry blossom). I picked this particular dish because of the wood grain pattern - it looked unique to me.
Today the sweets are potent Ginger Mints from Trinidad & Tobago.
Porcelain enamelware is made by coating metal with a mixture of molten powdered glass. Enamelware is fabulously versatile and can go from stovetop to fridge just as easily. Furthermore it does not produce environmental toxins, and prevents smells escaping or entering the vessel thus keeping food fresh and germ free, perfect for storage.
When last I looked - some of the White Series was available in Dover Street Market, London. I am currently banned from buying kitchenware till we move and settle into our new home. More on that another time.