The stuff we bring into our homes tell our stories in many ways. Even though these are just things and they do not own us, they may hold a tale about our adventures, or reflect a particular time in our lives, an emotion or person we were with when we acquired an item. Perhaps I am being overly sentimental about things but I really do believe that things should be a physical

aide-mémoire to our lives. Like a pop-up scrap-book of life.
In our home at least, our personalities are splashed all over the place like
graffiti across every corner. It is quite plain (if you know us even a little bit) to make a guess as to who bought what into the flat.
For instance, these little dishes have me written all over them!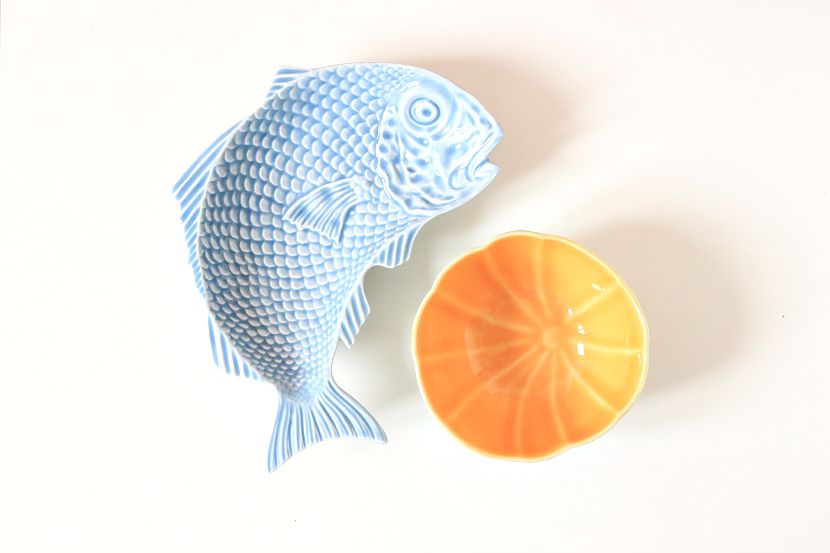 Dishes by Bordallo Pinheiro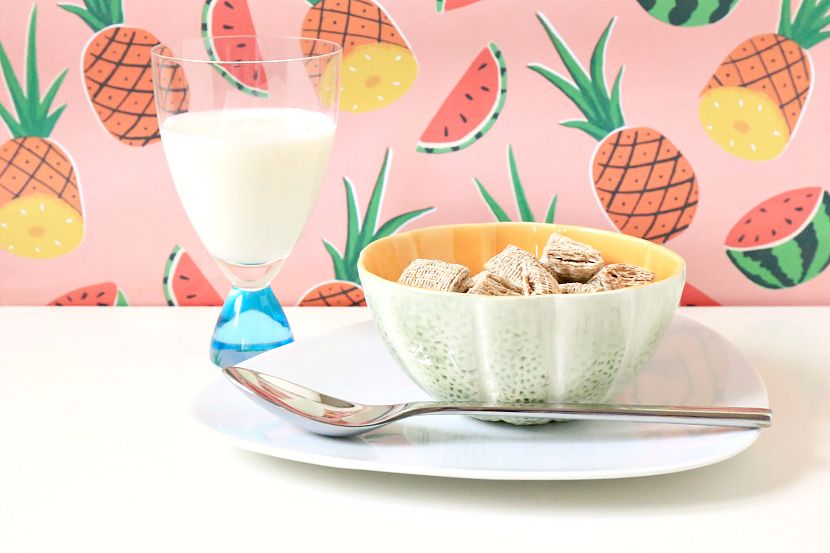 Hand painted earthenware cantaloupe bowl by Bordallo Pinheiro. Glass and plate by Alessi. Spoon by Ittala.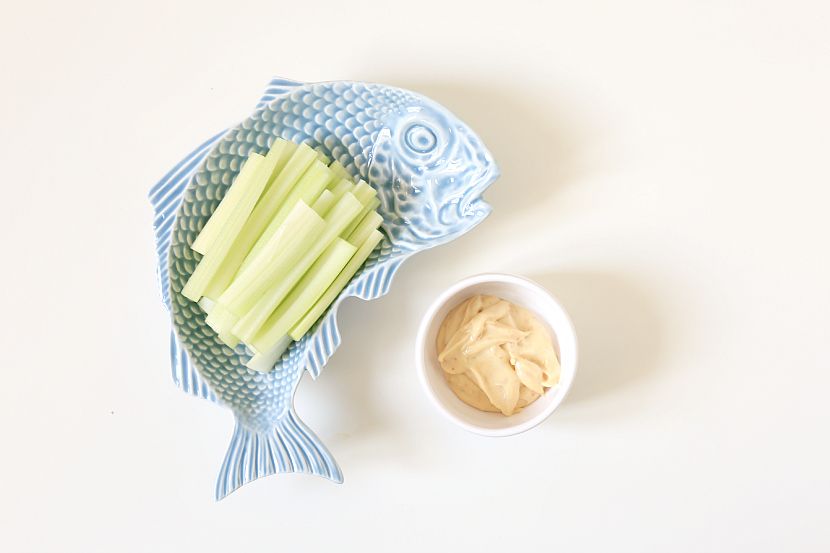 Celery sticks + miso mayonnaise.
Hand painted earthenware fish dish by Bordallo Pinheiro.
Shopping in Vista Allegre, Porto.
Gorgeously boxed by the lovely staff in Vista Allegre.
I bought these dishes in

Vista Allegre

, a fabulous ceramics shop in Porto. The dishes themselves are made by Bordallo Pinheiro who's history starts way back in 1884. The designer was Raphael Bordalo Pinheiro who was an artist known for his illustrations, sculptures and ceramics.
I was totally charmed by these ceramics. I enjoy cooking and eating and love it so much when my food comes in a considered dish. After all, we eat with our eyes before we do with our mouths and these dishes really brighten up even the most simplest things. I really like the way that Raphael Bordalo Pinheiro took inspiration from the everyday things around him - things so usual in Portuguese life, and made them into charming and somehow quirky items.
I actually have my eye on a few more Bordalo Pinheiro bits. Like THIS aubergine salad dish!
Much to Hiro's despair I have spotted some of these dishes in London at

A Portuguese Love Affair

on Colombia Road.
FOR THE CURIOUS | See More of our Homeware Blog Posts HERE
|