Though I have had them for a while, these jewel-like glass dishes bring delight each time I use them.
They are part of the Kastehelmi range made by Finnish manufacturer Iit
tala and designed by Oiva Toikka in 1964.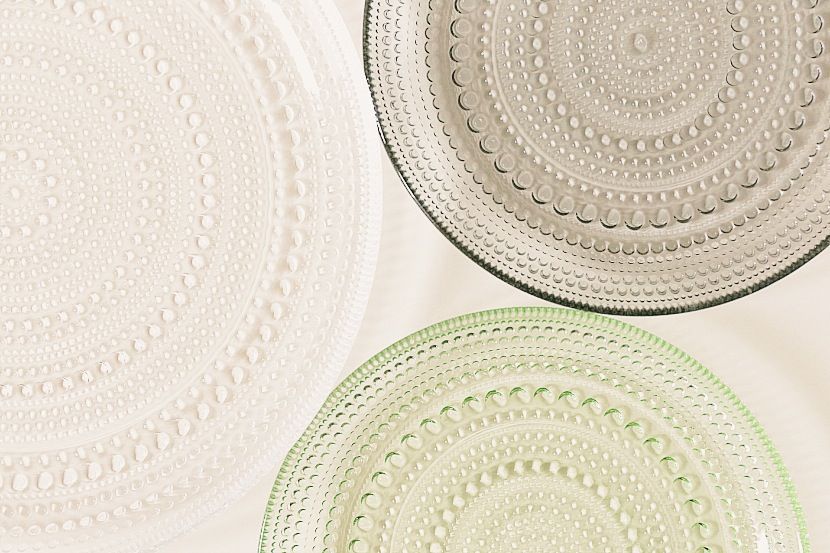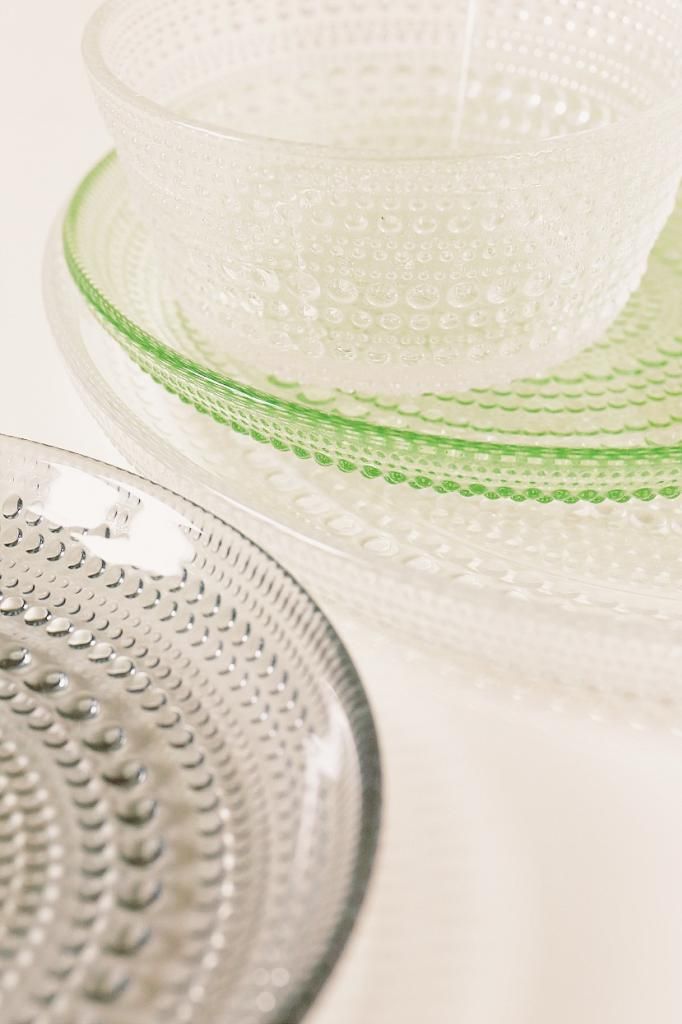 The outside of each dish is dotted with concentric circles of raised "dew-drops" (kastehelmi is the Finnish word for dew-drop). Personally I love the beautiful reflections and way that light waltzes though the textures of the glass.
Though these dishes are glass and may look delicate, they are robust, built for daily use and can take dishwashing and microwaving no problem.
These particular Kastehelmi dishes are machine manufactured in Finland in the Iittala and Nuutajärvi glass factories who are specialists in the production of high quality coloured glass of excellent optical clarity.
We have long been fans of Iittala's dedication to creating beautiful
objects and their belief in "timeless design that will never be thrown away".
USEFUL LINKS |
We bought ours at Skandium
|
Official Iittala website
|