The day that this pair of Fog Linen landed on my table was a happy day indeed!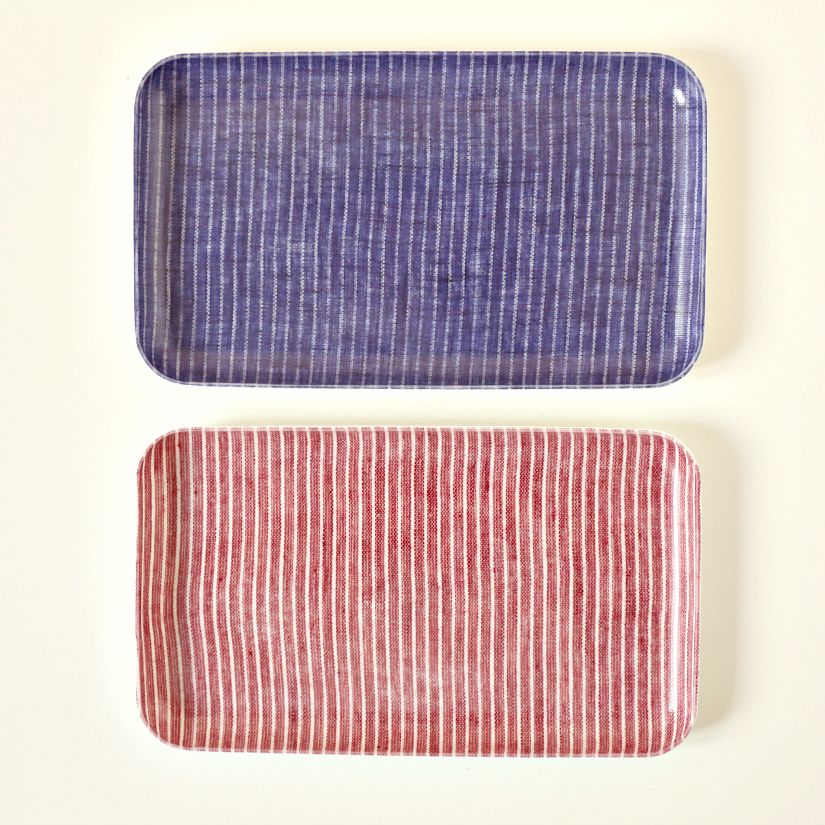 Fog Linen is a Tokyo based company who specialise in a variety of household goods many of which as made of linen (which I love). These mini trays are designed by the founder Yumiko Sekine. They are made in Japan using fine Lithuanian linen coated which they coat in a tough poly-resin. The trays are lightweight, resilient, easy to clean and really versatile.
I
use them far more than I initially ever thought I would. I put them to use during my tea breaks, use them to hold my tools as I am sewing and even for keeping condiments together on the dining table. I am looking forward to see in how they age and hoping that I get year of use out of them.
You can get them in the UK from Ruby Roost
If you are visiting Japan, there is a Fog Linen shop in Shimokitazawa.
USEFUL LINKS |
Fog Linen Work Website in Japanese + English
|