Funny how delicate confidence can be! I've been sewing for over 5 years now. Yet despite my most ambitious intentions I have yet to actually publish a proper tutorial.
Then came the day that I received a sewing machine to test-drive from some lovely trusting folks at Hobby Craft.
Learning to sew is one of the biggest favours that I did for myself. By setting myself before a sewing machine I unwittingly set myself on a rewarding and perpetual path of learning that has actually changed many aspects of my life and I suppose, I would like to encourage/inspire someone to give it a go too. So, at the end of this series of DIY and test-drives this machine will be up for grabs!
Time to test my making mettle and hold your hand through my first step-by-every-step DIY.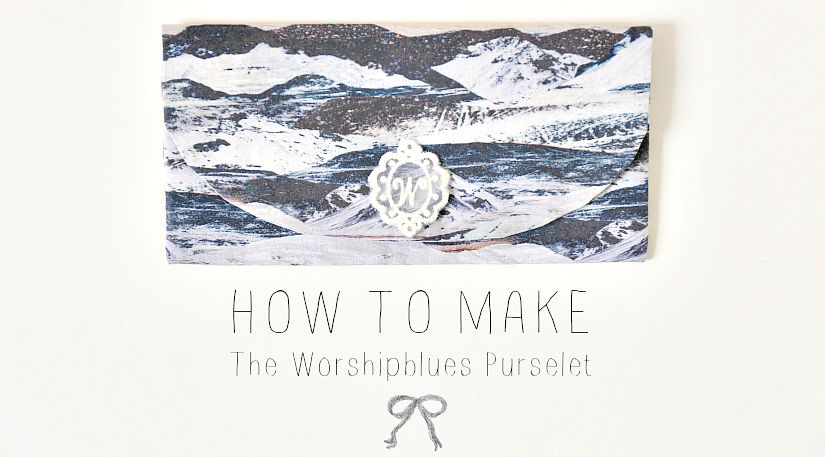 What you will need:
Cloth - 2 pieces about A4 in size, one for the lining and one for the outside. I used Liberty print and a plain dove grey from Klona Cottons.
Sewing equipment - Your machine, marking tools, cutting tools, pins, ruler, iron, thread.
Notions - popper button, needle and thread and heavy iron-on(fusible)interfacing. Decorations.
A pattern -
PDF PATTERN HERE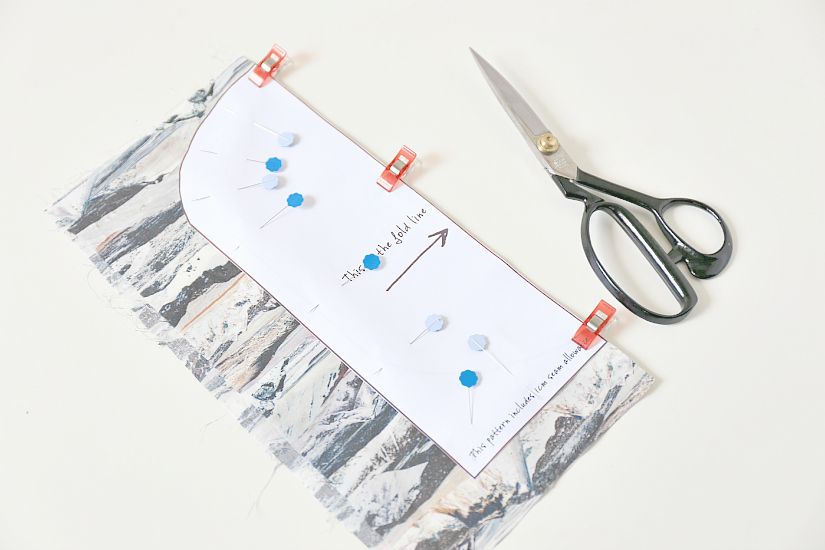 Follow steps 1 - 6 on the PDF right through till you find yourself pinning your pattern to the folded fabric and cutting it out.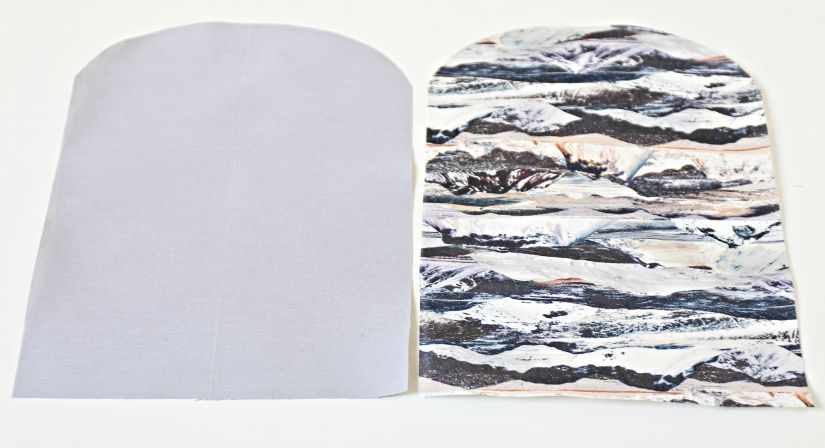 7. When you remove the pins, your fabric should look like this. Ta-da!!
8. Iron on the interfacing onto wrong side of the fabric that you would like to have on the outside. You can also do the same to the lining fabric if you want your purse extra firm.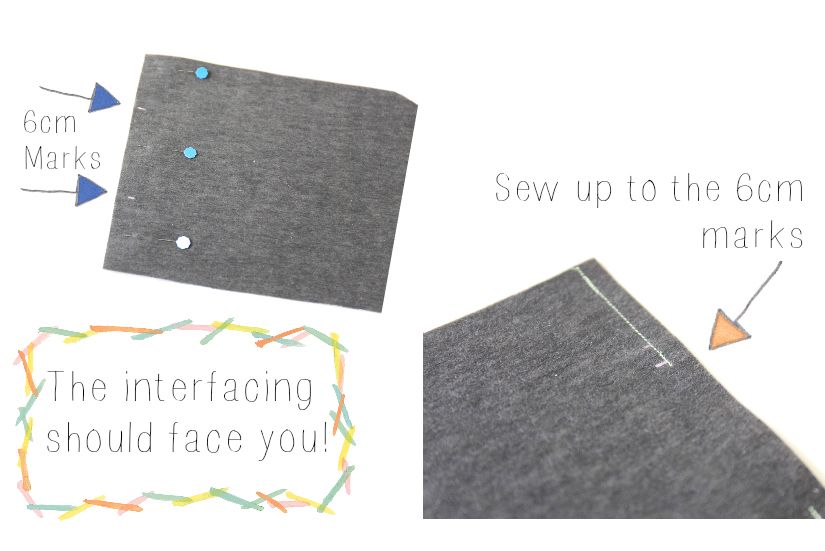 9. Pin the 2 pieces together along the flat edge (not the curves side)with the right-sides together. Measure 6cm in and mark it.
10. Sew up to the marks and backstitch a little. Take out the pins.
11. Open out the newly joined piece and iron the seam flat. Fold together and iron again. Flip over.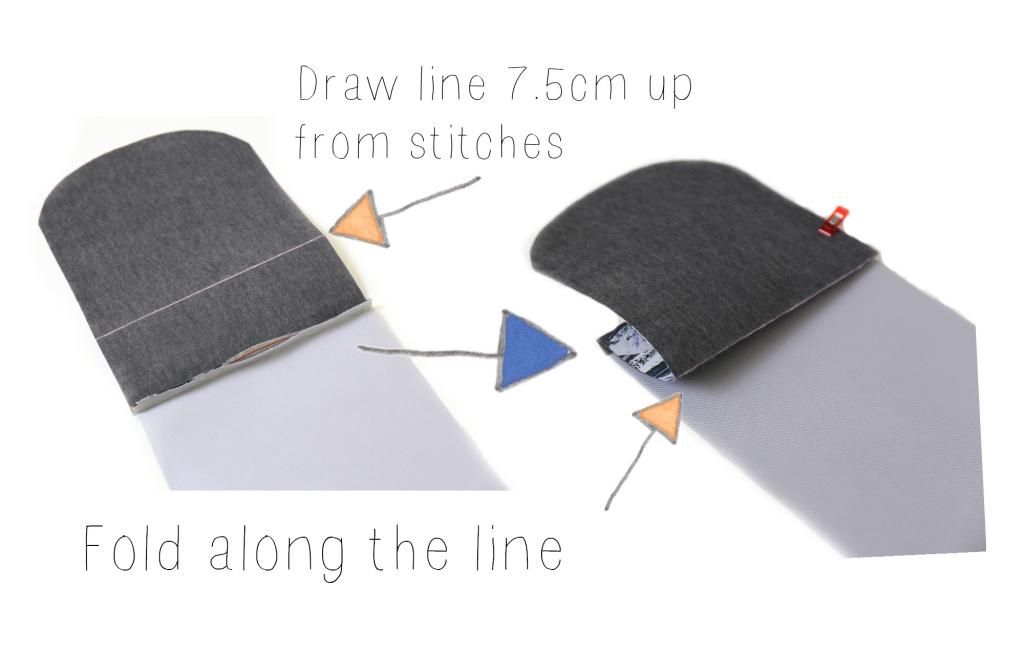 12. On the interfacing of the outer fabric, measure 7.5 cm up from the stitches and draw a line.
13. Fold the outer fabric back in on itself using the line as a guide and then iron it flat.
14. Using the outer fabric as a guide, fold the lining fabric the same way. Iron that flat.
15. Pin the along the edges to hold everything in place then sew along the sides and the curved edge with a 1cm seam allowance.
16. Carefully, avoiding your stitches, snip the corners to reduce bulk (you can also trim the allowance if you like). Snip triangles into the curve to help it have a smoother finish.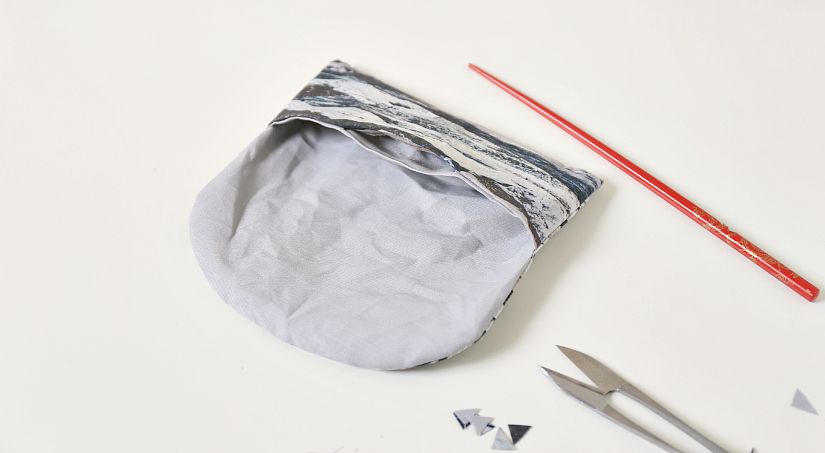 17. Turn the whole thing inside out. Use a chopstick or a blunt pencil or skinny magic wand to gently push out the corners and the curve. Iron flat.
18. Get your needle and thread and use invisible stitches to close up the gap.
19. Stitch in your popper and decorate as you fancy! You can use bows, lace appliqué, buttons, leather flowers anything your imagination fancies.
Now that you've finished, you can use it to store your precious things. I might use this one to collect Jokers. I am still obsessed with them!!
Now I know that this may seem very long-winded. I promise you it isn't! I just broke it down to very basic steps to help a beginner. The trick is not to over think things - Just give it a go and if you get stuck, you can give me a shout on Twitter.
THANK YOUS |
Hobby Craft
|
USEFUL LINKS |
Liberty Print Fabric
|
Interfacings from Ray Stitch
|