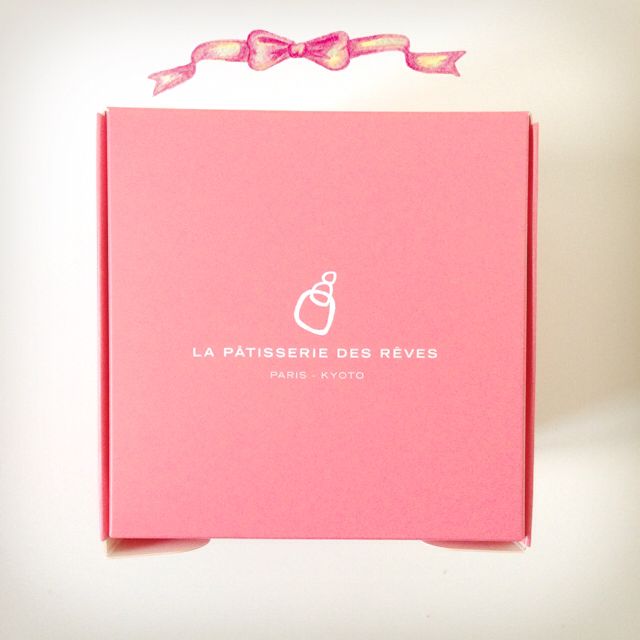 I am fussy with many things. I am mainly fussy about what I spend my money on and for that reason, I allow myself to indulge my fussiness without any guilt whatsoever and this fussiness of mine does somersaults when faced with cake.
We all have our preferences when it comes to cake. I for one dislike and distrust sweet sweet cakes. I like my cakes delicately flavoured with a subtle sweetness that dances on the palate rather than overwhelming it. I like magical whispering, flavours and nuances in texture that delight my senses and make eating cake a heightened sense of joy!
You may well think that I have lost my mind (yet again) but then you may not have visited La Patisserie Des Reves.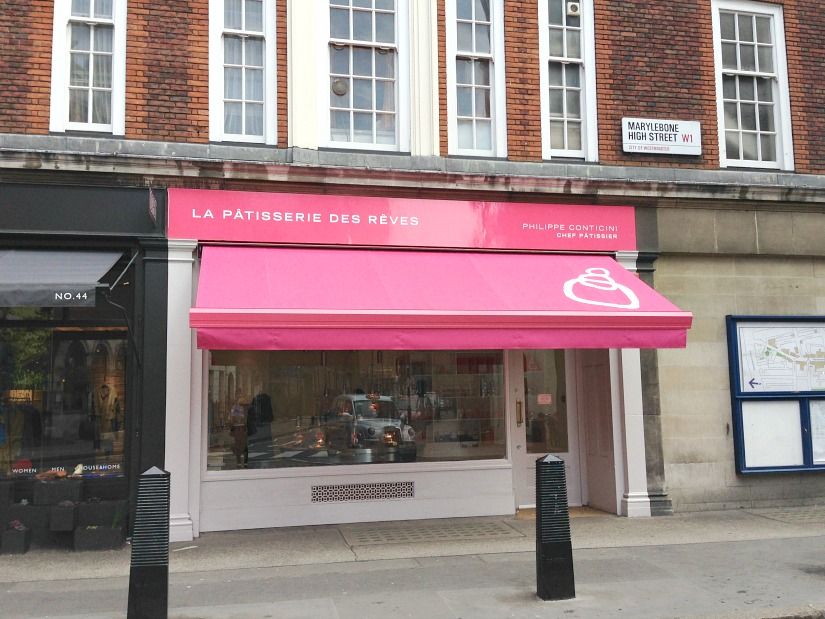 Whilst macarons are easy to find in London,
an over the counter cake to my liking is less so. I have sought long and hard and faced disappointment after pretty disappointment before I stumbled upon La Patisserie Des Reves in Marylebone.
Owned by Phillipe Conticini,
La Patisserie Des Reves is a living daydream. Within this minimalist candy coloured shop, beautiful freshly crafted cakes, desserts and pastries are displayed in glass bubbles and sold by cheerful unpretentious staff.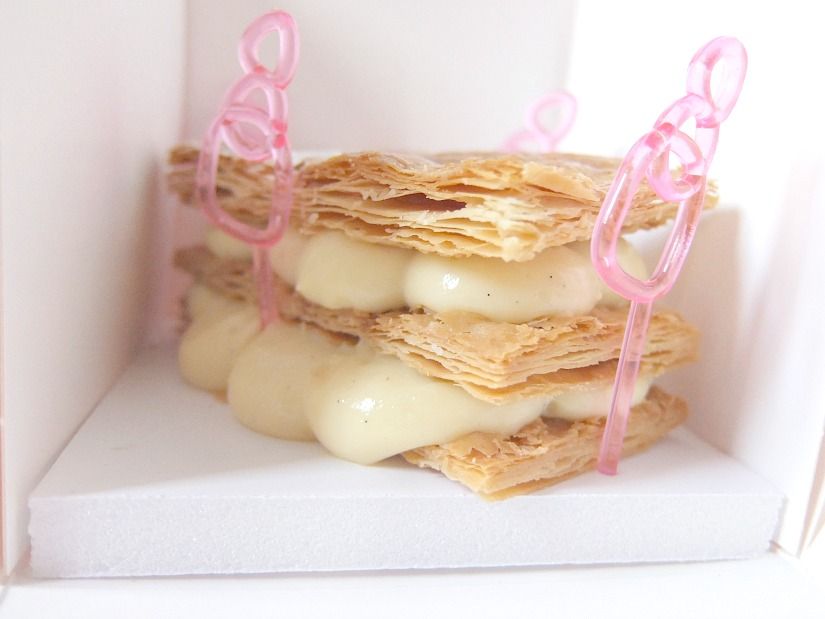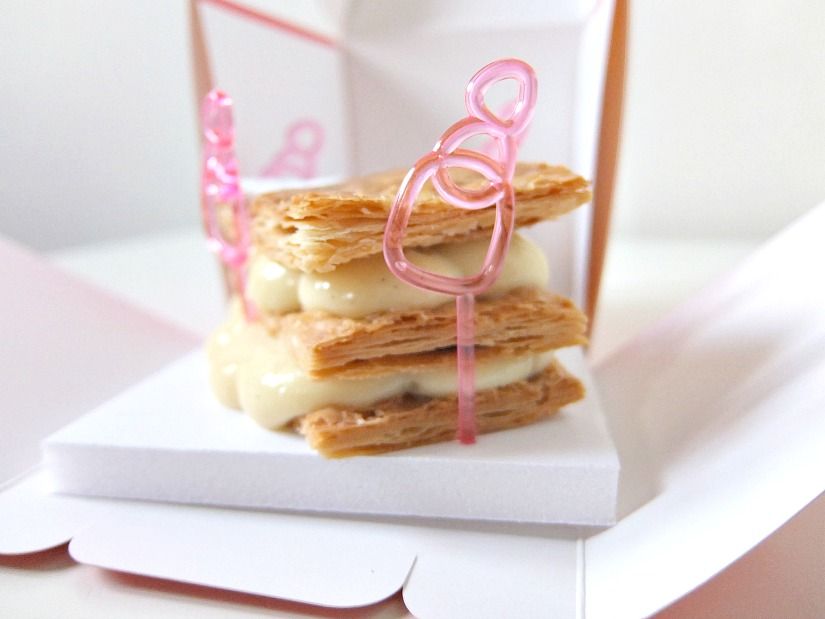 The Mille-Feuille comes carefully boxed and pegged in place with cute little pins. It looks much nicer than my slightly melty version above (my bus took a diversion.
La Patisserie Des Reves' delectable
Mille-Feuille features caramelised puff pastry with hand piped vanilla crème pâtisière.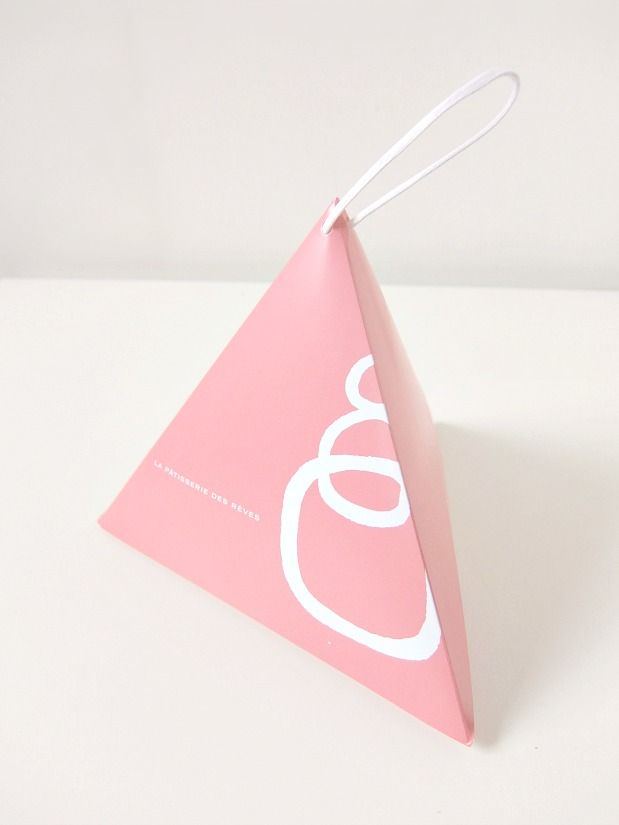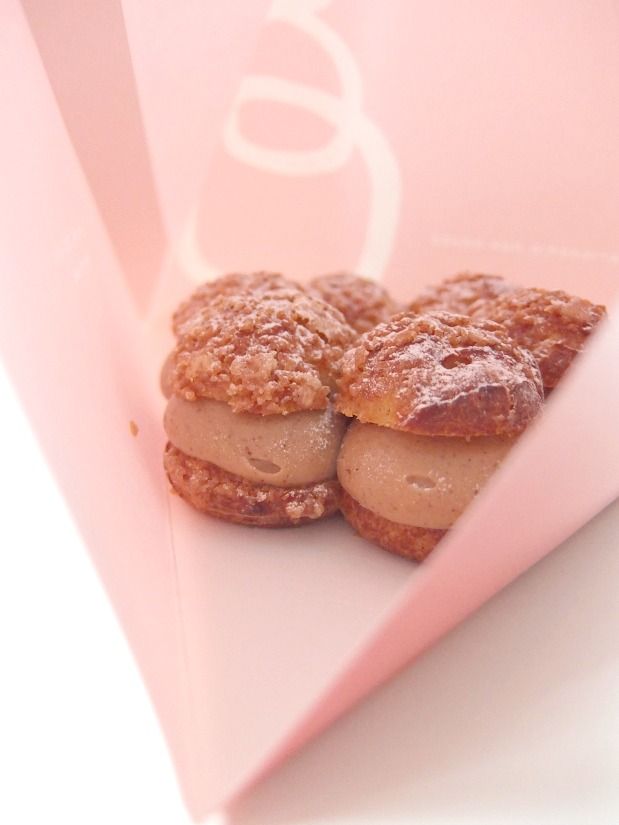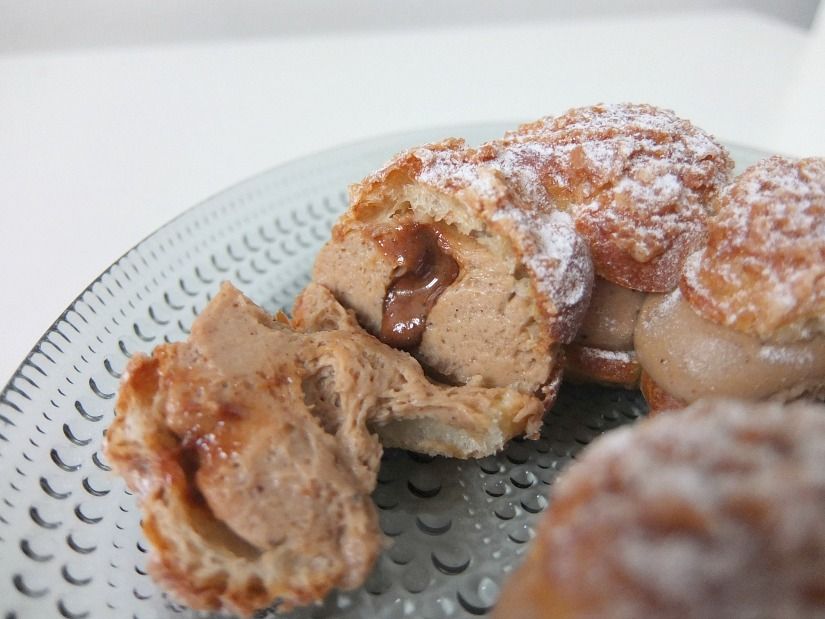 The delicious Paris-Brest is a reinterpretation of the original brest, featuring choux pastry with a liquid praline heart. It is a sumptuous treat and I discovered that it pairs very well with Mariage Frères Bel Ami red tea.
I am so glad that I can now buy outstanding cakes and take them home to enjoy with in comfort with my favourite teas. Sophisticated flavours and textures in an accessible welcoming shop. As for my cake hating, chocolate loathing husband, well even he has admitted to enjoying a bite of the above two fancies. What a rare sight indeed. Wonders never cease!
Yet because this is London, nothing this delicious or of this quality comes cheap and
La Patisserie Des Reves delights are costlier than many but oh so worth it. I cannot imagine indulging my cake daydreams in any other place.
LINKS
|
La Patisserie Des Reves
|