"I bought these boots because I like the colour of the leather and they were reasonably priced for the quality. They took a long time to wear in, and I think I am still getting comfortable in them. I like the Goodyear welt (the strip of leather sewn about the bottom edging of the boot) as an aesthetic detail and also because it adds to the construction of the boot."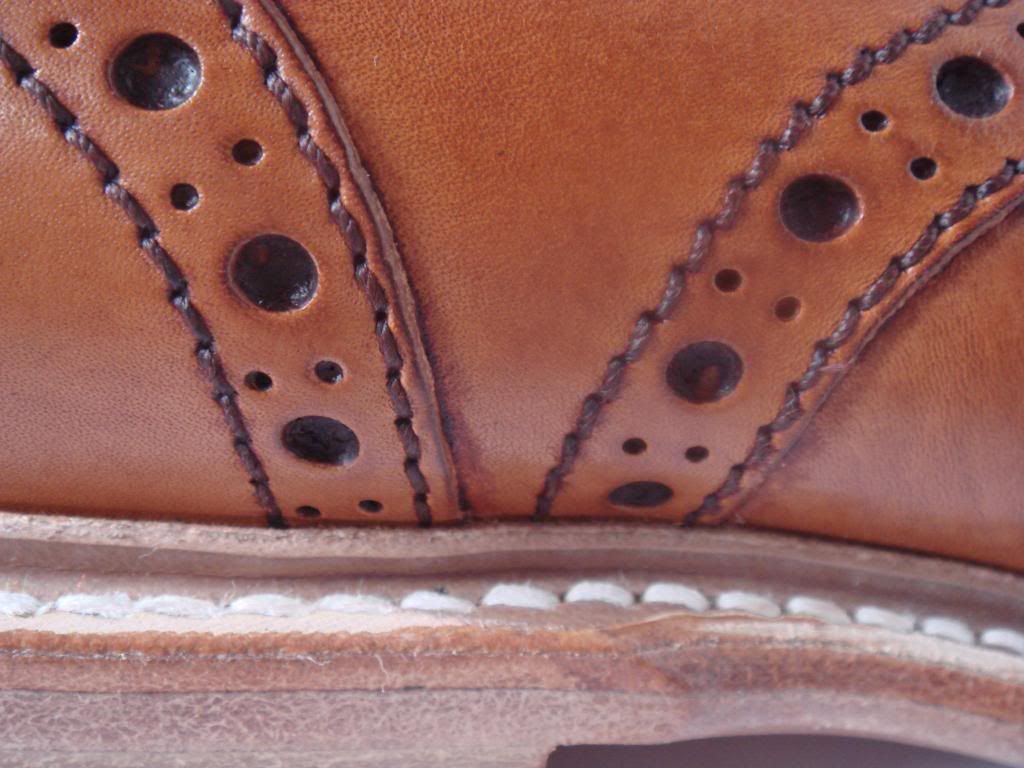 Established in Earls Barton, Northamptonshire in 1880 by Arthur Barker. Barker is one of England's oldest shoemakers.
The Barker Butcher in Cedar Calf is a fully leather lined boot with a leather insole, 7 laceholes and a wing cap toe. It is essentially a sleeker brogue boot with a double sole built on the 460 last with a double leather sole under the fore foot but a single sole at the waist.
LINKS
|
Barker Shoes
|