What is the English word for a "calabash"? "Gourd" maybe? The Japanese word is "hyoutan".
Anyway, Hiro bought a new shirt in the Present January sale. I like it when he buys new shirts because I can wear them too.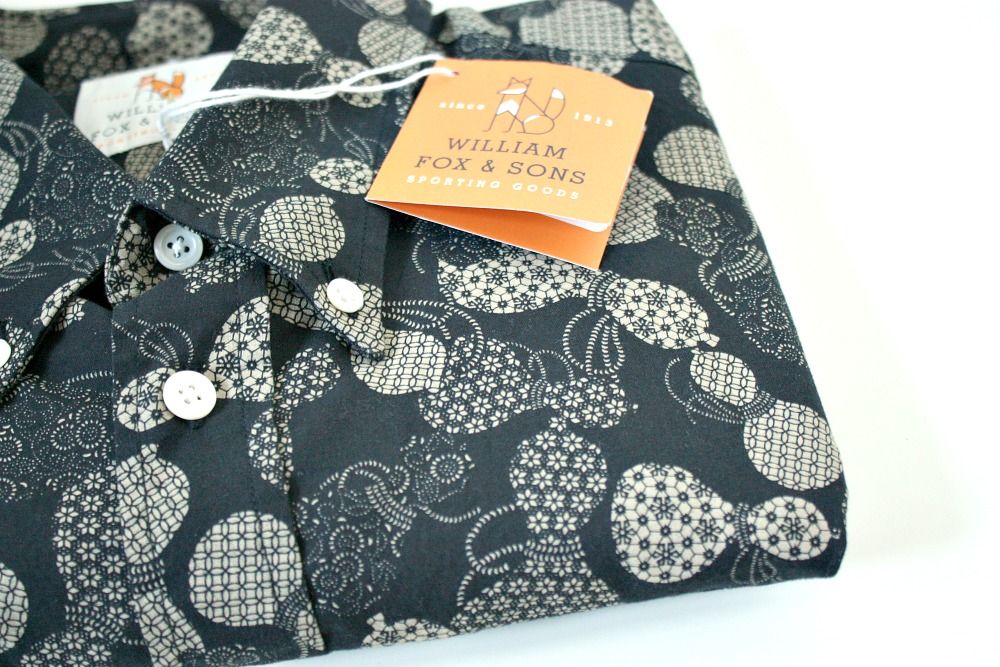 This Japanese pattern inspired shirt is made by William Fox & Sons who are probably better known for their rucksacks. The shirt is 100% cotton, cut to a classic fit and has pearl buttons and a single chest pocket. It also has a locker loop on the back yoke which I think is an unusual detail.
I am waiting for Hiro to wear it a few more times before I jack it for an outfit post!
LINKS | William Fox & Sons | Present |