I am getting increasingly more emails about Japanese food and recipes and so really want to share this amazing resource of Japanese food inspiration deliciousness!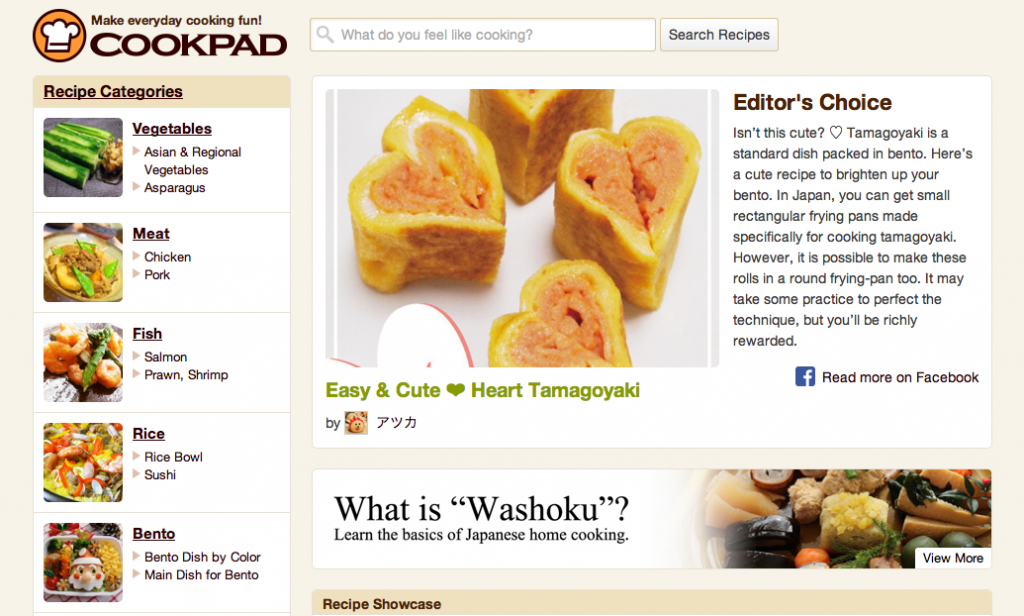 COOKPAD is Japan's largest online cooking and recipe sharing community. We have been subscribers and eager users of COOKPAD for a long time now. It serves as a brilliant resource of new recipes and is equally fab for new ideas for more familiar recipes too.
There are currently about 10,500 translated recipes on the new site a mere drop in the ocean compared to the 1.5 million recipes shared by passionate home cooks currently on the Japanese site. However, the people at COOKPAD are working on cherry-picking and translating on thousands more.
Japanese food fans will love this site, it's teeming with great ideas, some traditional, some are more international dishes with a Japanese twist.....I will shut up now. Go and see for yourself....BE INSPIRED!!
LINKS | COOKPAD |