Three things were prominent in my day to day goings on last week.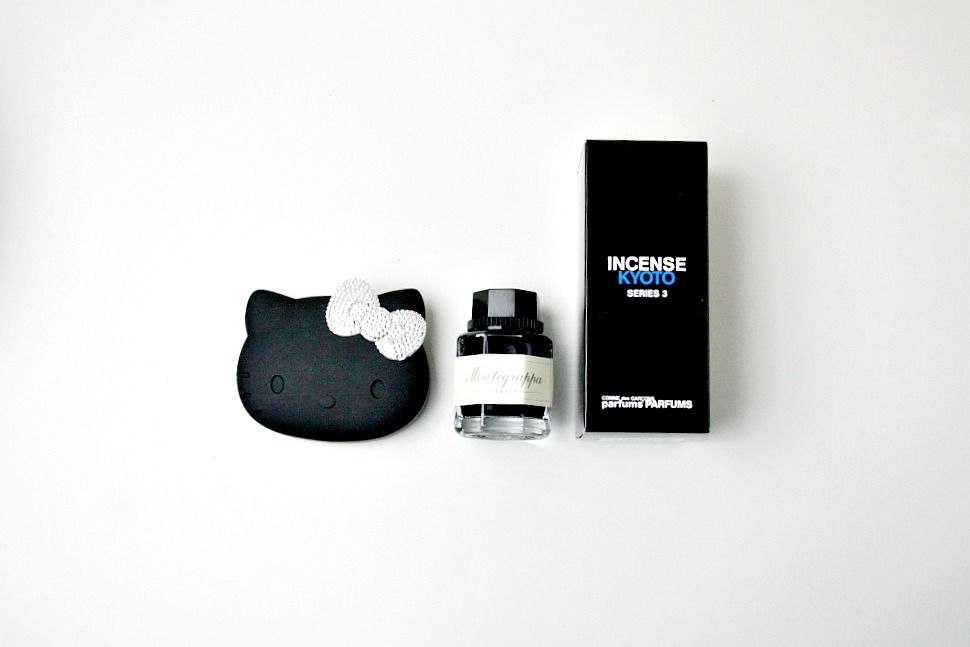 1. Hello Kitty Makeup Palette from Sephora's Noir Collection 2011. This was a gift from Justine from Sakura Lovely Blog. This has cheered me up all week.
2. Montegrappa black ink. I love bottled ink and this luxury ink from one of the world's most renowned pen makers is a joy to use.
3. Kyoto Incense fragrance from Comme des Garcons. This is actually Hiro's and I like using it because smelling like a Japanese temple makes me happy.
Links |
Comme des Garcons| Montegrappa | Sakura Lovely |