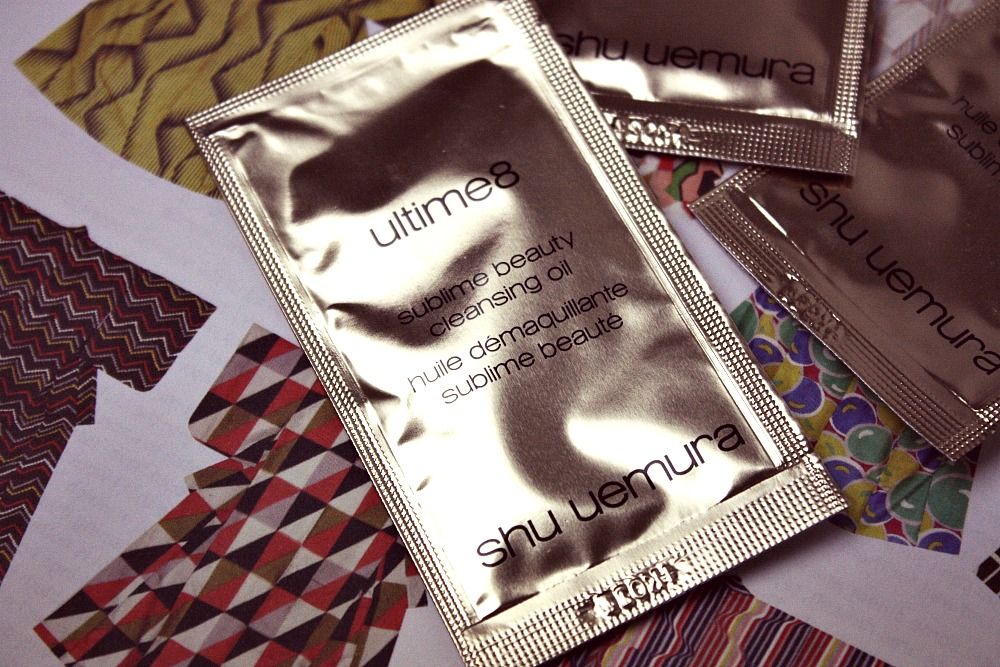 Once upon a time, I loved Shu Uemura's cleaning oils until I realised that my outbreaks of big fat boil like spots where down to mineral oil and all of Shu's oils contained this irritating ingredient. I found solace with DHC and FANCL mild oils that work great for me but sadly cannot be bought in UK and I have to have them sent in from Japan. Then, a few weeks ago, a lovely sales assistant in Liberty let me have a handful of the Ultime8 cleansing oil and I am in love with Shu Uemura all over again.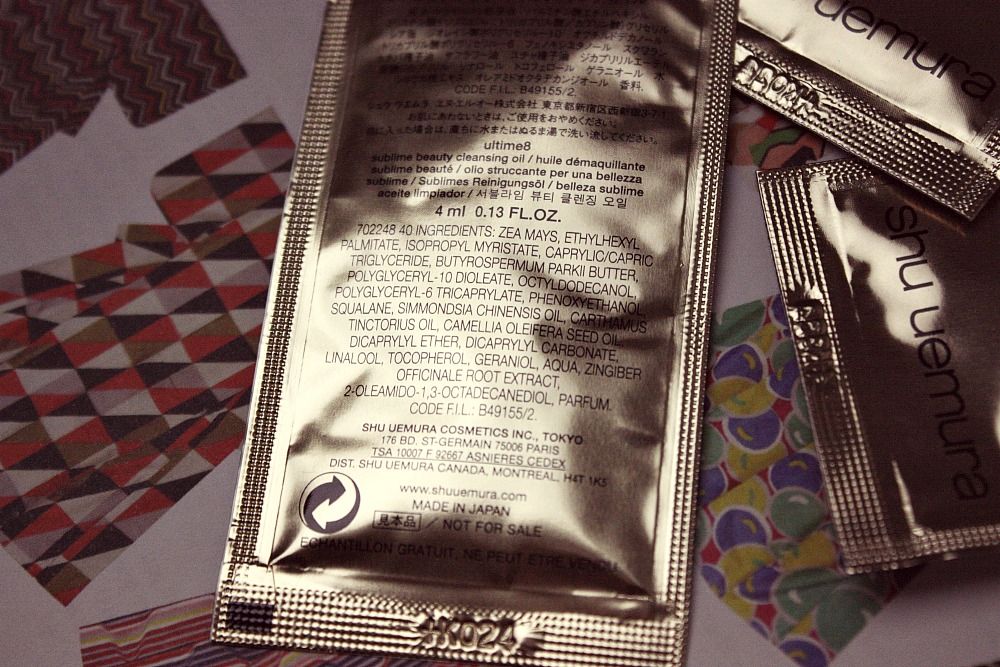 This melts every bit of stubborn makeup off with silky ease. Now despite the fact that I always follow cleansing oils with either a powder or traditional cleanser the Shu Uemura Ultime8 oils still manages to keep my skin hydrated and leaves it feeling comfortable and soft.
The Ultime8 cleansing oil is fabulously fragrant blend of 8 botanical oils including,
jojoba oil, safflower oil, shea butter oil, soy oil, olive oil, camelia seed oil, ginger, root oil and corn oil. No mineral oil!!
Unfortunately for me, this is a very expensive oil at £36.00 for 150ml. A little goes a long way and it does such a good job so I will either spend my Liberty point on it or keep and eye out for it in the sales....With my fingers crossed.
Links| Shu Uemura | Liberty | DHC Mild Touch Oil |