Green People, not the sort from outer-space (as far as I am aware), have been catching my attention over the past year with their collection of organic skincare products that seem to meet the requirements of many a skin complaint. I received a PR sample of the Vita Min Fix Vitamin Rich 24-Hour Nourishing Moisturising Cream many months ago and I enjoyed it so much that I found myself purchasing another.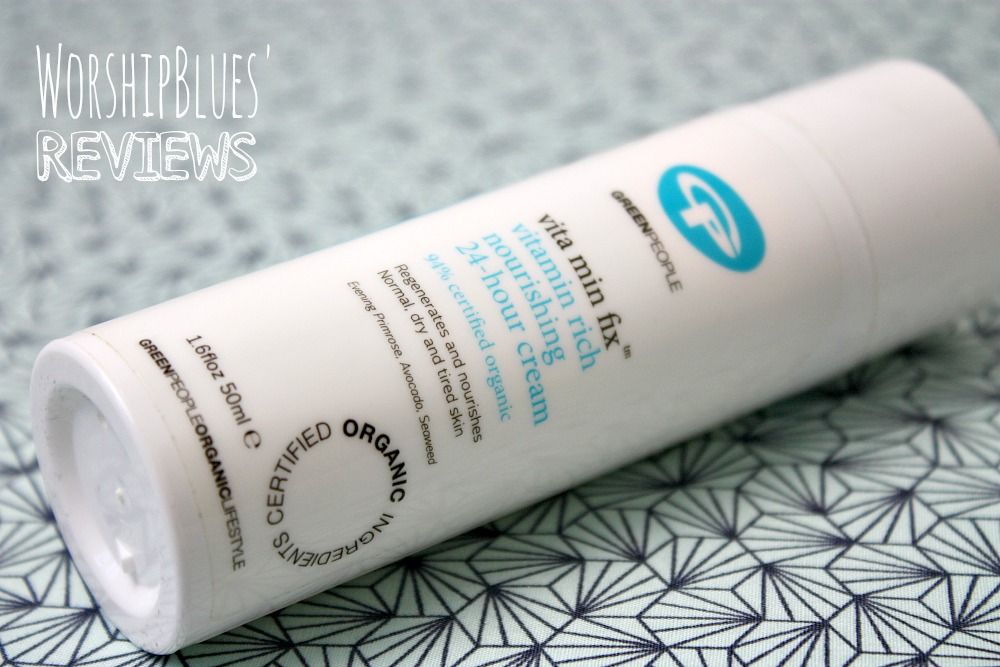 Certified organic, alcohol free and formulated with natural goodies like evening primrose, olive derived squalane, green tea, seaweed and avocado. This is a veritable cornucopia of vitamins, antioxidants and beneficial minerals.
It works well for my skin during the day with just enough moisturising capabilities to set well under a sunscreen or my regular BB creams. Though it is a bit on the light side as a night cream for my dry sensitive skin, I found it worked well with my PAI Rosehip oil for a more penetrating moisture boost and my skin certainly feels more revitalised come the morning.
I am impressed that Green People have done without parabens, petrochemicals and colours and still managed to create a moisturiser that does not mess with my skin's delicate balance yet helps to promote a and maintain a healthy complexion.
| There is a list of ingredients here if you would like a closer look |
>> When writing this, I noticed that Planet Organic are running a 3 for 2 promotion on Green People products <<
| Green People | Planet Organic |