My sister bought me a pair of butterfly shorts for my birthday. I love them...they are sort of "pretty nightmare elegant", very me!
I decided to wear them out on a stroll across the trendy lands of London Fields, along the canal, through Broadway Market where I picked up a copy of Betty Magazine.
We then then grounded ourselves once more on the feisty Mare Street.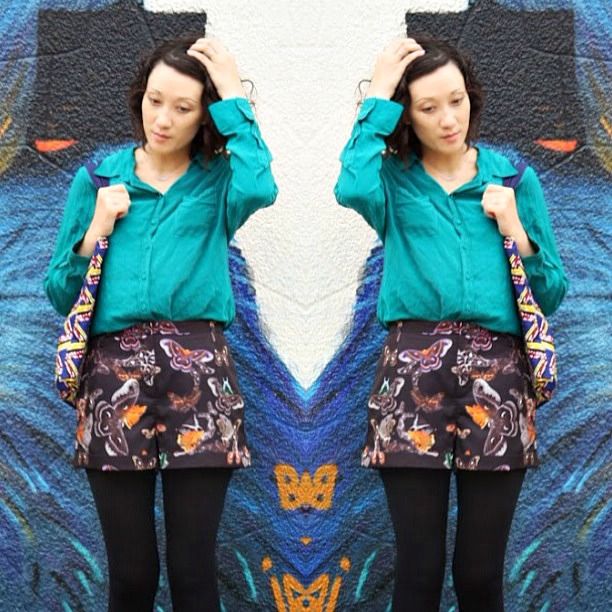 Unlike the more elegant parts of London, east London is restless so the cityscape is in a constant state of creative flux. Things appear and then disappear in a blink of an eye.
Hackney often sees these psychedelic mushrooms popping up here and there but I have never seen quite so many in one place before. They bring some welcome colour to the otherwise dead space, in my opinion.
I made the bag that you can see me dragging my things around in. I used a vibrant Ghanaian cotton print cloth, perfect for market trips I think.
Links: Mushrooms by Christiaan Nagel
|
Betty Magazine
|
Bag by Stranger London
|